Best Product Advent Calendars of 2021
Christmas is near. And if you're counting the days until you open presents and spread joy and cheer to your loved ones, why not do that with an advent calendar? It'll get you hyped up for Christmas, and you'll enjoy trying new products while you wait for the 25th. Without further ado, here are 20 advent calendars for you to buy!
Food and Drink Advent Calendars
1. Godiva Chocolatier Holiday Gourmet Chocolate Advent Calendar 2021
Make your countdown to Christmas even sweeter with the Godiva Advent Calendar. You'll be treated to different chocolate delights and adorable Christmas characters! The sweet tooth in you will love the different chocolate pieces that Godiva offers.
2. Haribo Advent Calendar Gummy Candy
Not a fan of chocolate? Well, the Haribo Advent Calendar might be another calendar to consider if you have a sweet tooth. It has various flavored sweets such as marshmallows and gums to satiate your taste buds until December 24.
3. Food52 x Stone Hollow Farmstead Advent Calendar
An alternative to these sweet candies is these farm-fresh goodies from Food52 and Stone Hollow. The wooden box contains 24 different food items such as jams, pickles, and bottles of vinegar.
4. Food52 x Poppy Handcrafted Popcorn Advent Calendar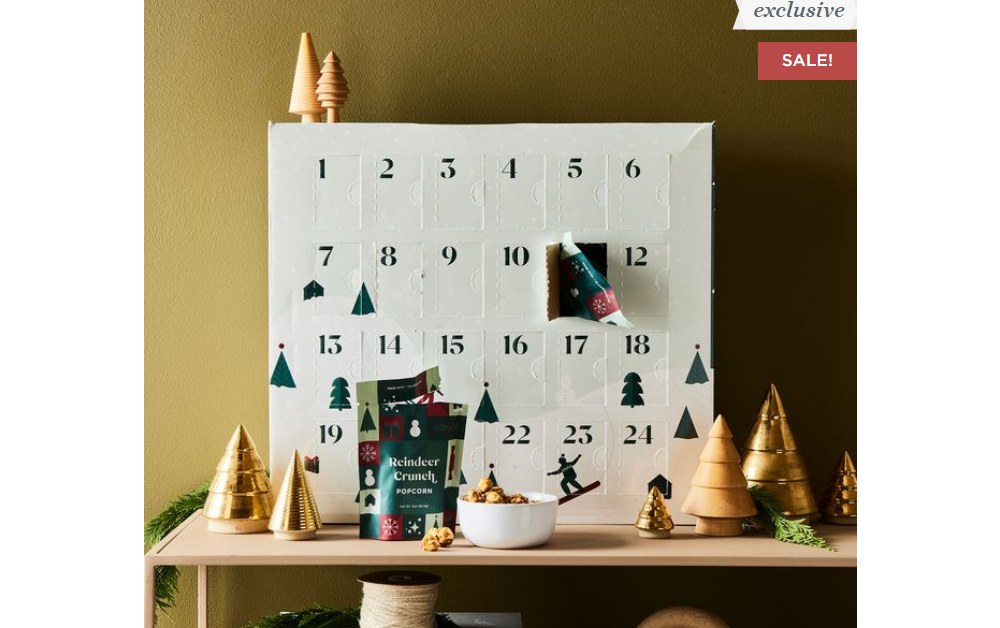 Here's another Food52 advent calendar, but this one features a movie-goer's favorite snack: popcorn. Some flavors include dark chocolate pretzel, salted caramel, and plain ol' salt and pepper. It's great for movie night or if you're just lounging on the sofa.
5. 24 Days of Tea
Cozy up to a new tea flavor every day in one of David's Tea's advent calendars. The teas are holiday-themed, perfect for anyone who loves the wintery and chilly holiday season.
6. Nespresso Vertuo Advent Calendar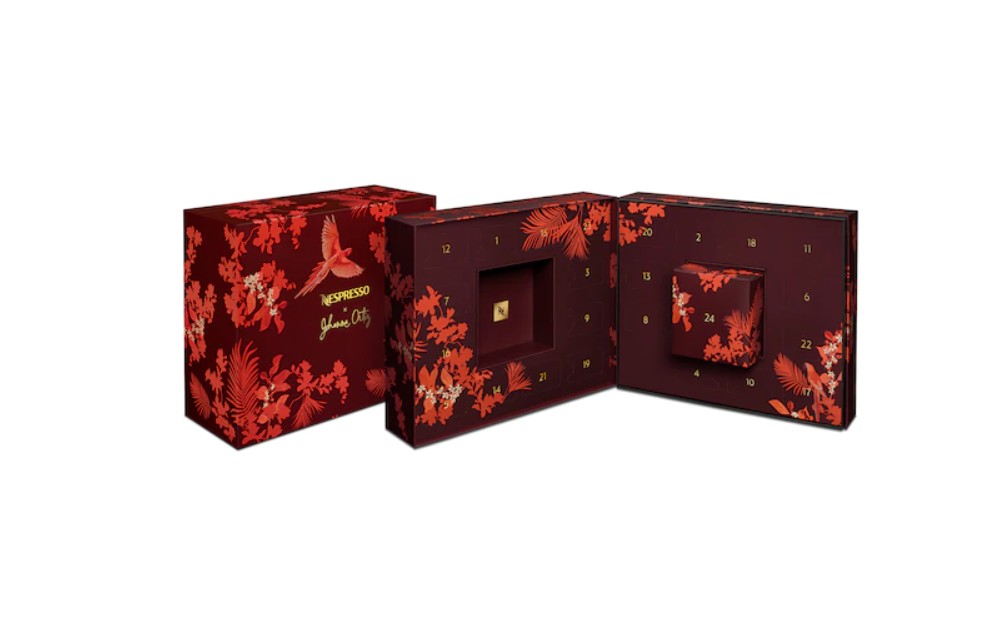 Not a fan of tea? Here's one meant for coffee lovers. The calendar has different capsules from December 1 until the 23rd, but there's a super-secret gift on the 24th.
7. 12 Nights of Wine
If drinking vino is your thing, here's Winebox's advent calendar. Instead of the usual 24, they shortened the days to 12. The box contains four white wines, two rosé wines, and six red wines!
8. 12 Beers of Christmas Beer Box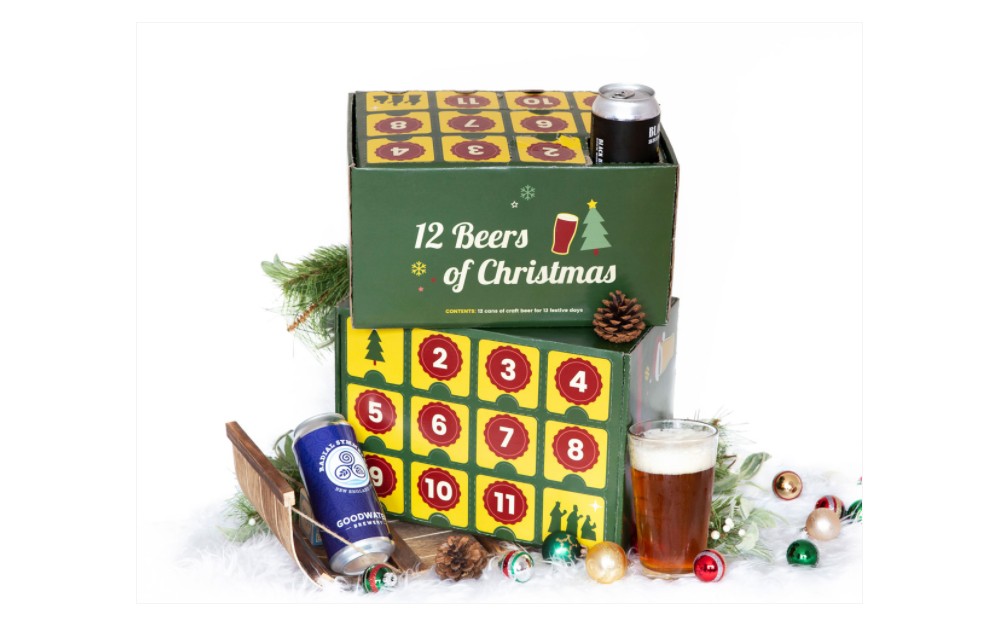 Are you a beer drinker? Well, look no further Brewvana has you covered with their 12 Beers of Christmas Beer Box. It contains IPA and stouts, and beers from local breweries!
9. 12 Days of Hot Sauce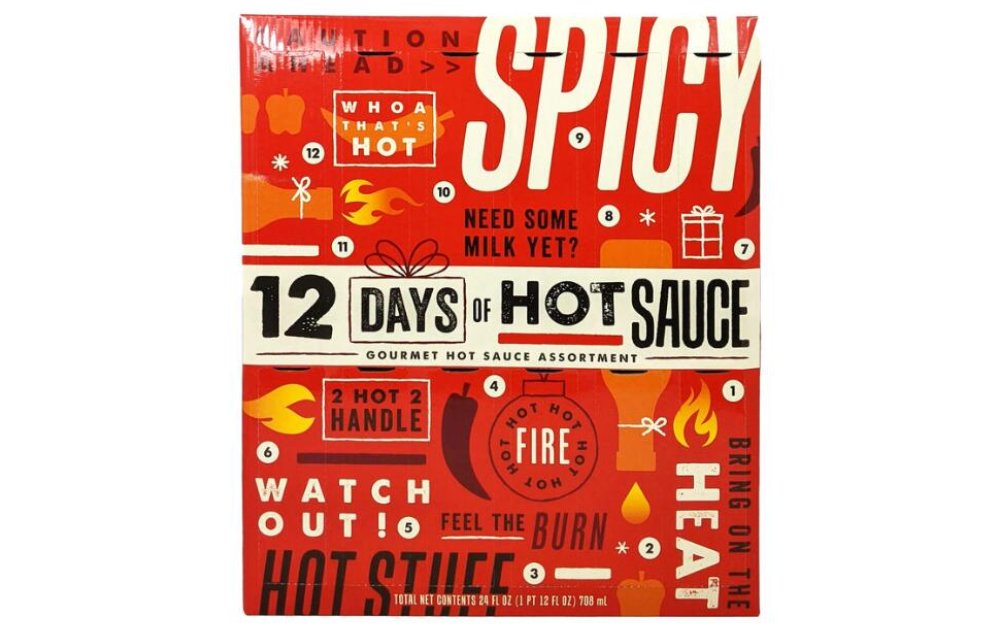 Spice up the chilly holiday with hot sauce! You'll get red hot surprises from seasonings and peppers to give more heat to your meals this season.
10. Cookie Making Advent Calendar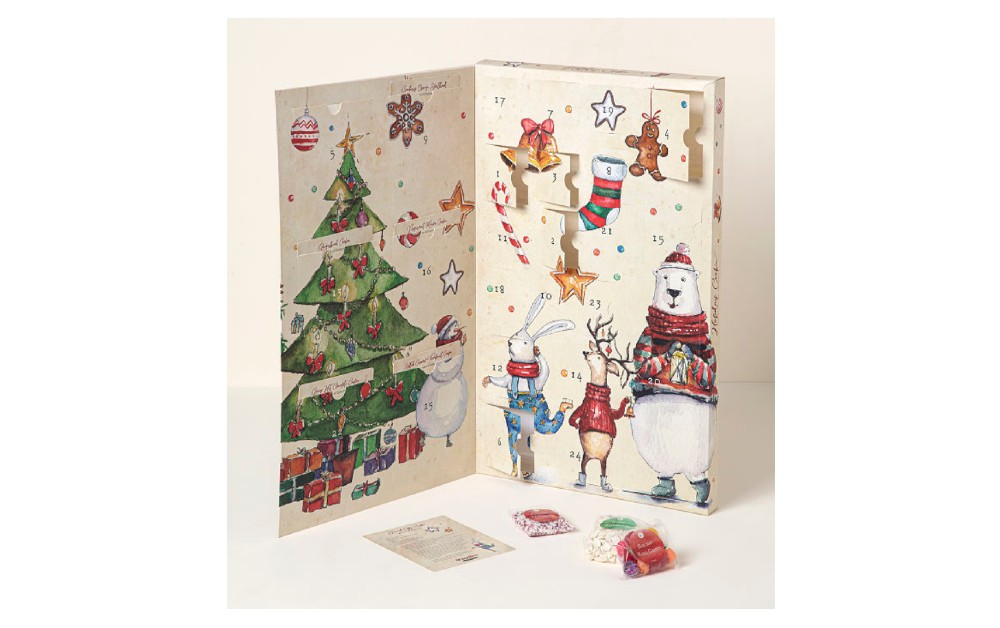 If the snacks on this list aren't to your liking and you're better off baking goodies, this advent calendar by Uncommon Goods will satisfy that need. With this advent calendar, you can bake goodies with ingredients they added to their calendar, along with delicious cookie recipes you can try during the holiday.
Wellness, Beauty, and Consumer Product Advent Calendars
11. The Body Shop Share the Joy
Treat yourself with the Share the Joy Advent Calendar from The Body Shop! Their pop-up advent calendar will make you excited for Christmas. They're not giving out what's inside, but they hinted that you would get bath-related items and sheet masks.
12. Asos Face + Body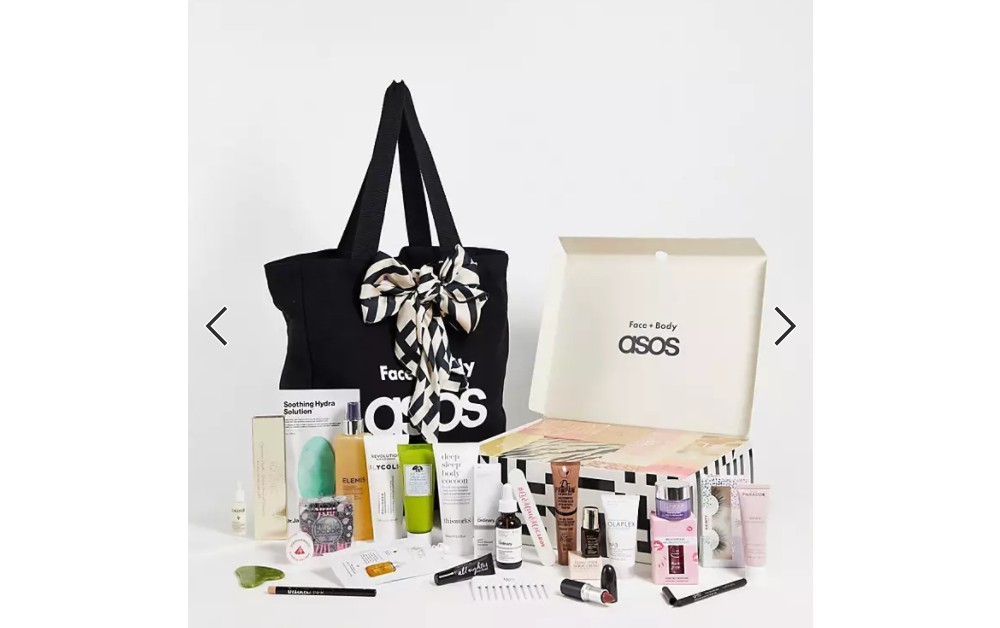 Be kinder to your face and skin with the Asus Face + Body Advent Calendar. It has serums and creams to rejuvenate your skin or make it glow. The calendar also comes with accessories to help you with your everyday look.
13. Gimme Super Stars! Holiday Advent Calendar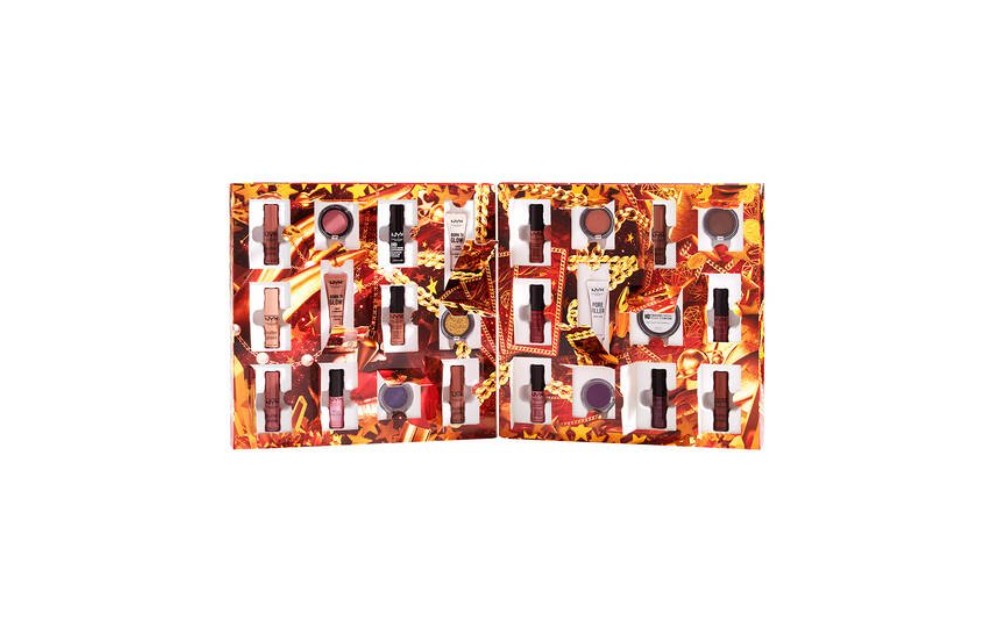 This advent calendar by Nyx is a treat for the ladies. It's ideal for Nyx makeup users or those planning to make the switch with the cruelty-free brand. The advent calendar contains signature and limited edition items.
14. Women's Christmas Morning 15 Days of Socks
Give your feet some love with new holiday-themed socks from Target! Crew and low-cut socks make up this advent calendar. If these are too many pairs of socks for you, you can always give them away to friends or loved ones.
15. Pixar Minis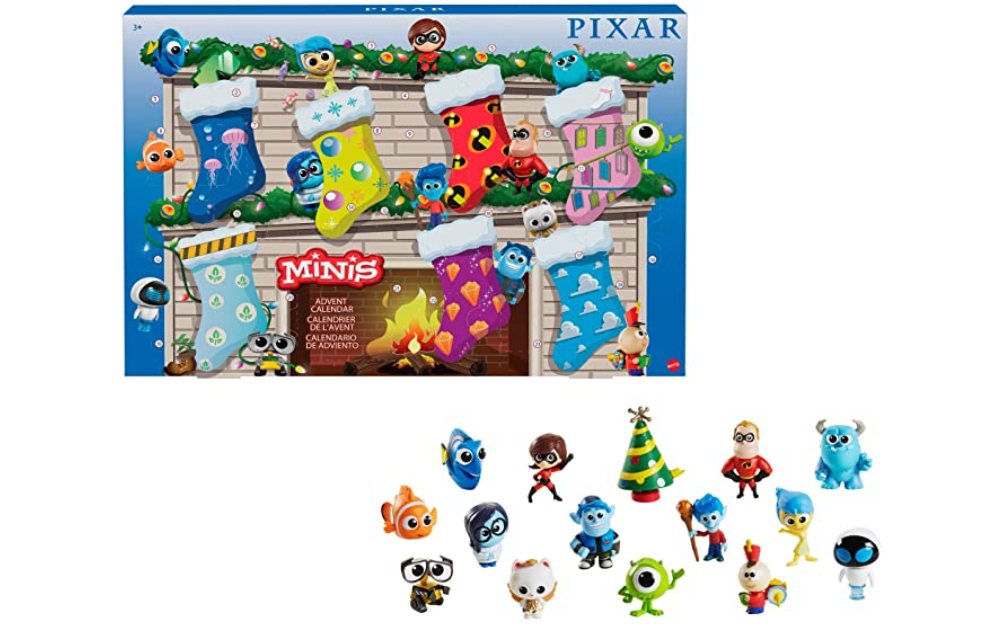 Kiddos and kids at heart will have fun with this advent calendar from Pixar. It features iconic and new characters from the Pixar universe, such as Mike Wazowski (Monsters Inc.), Nemo (Finding Nemo), and Ian Lightfoot (Onward).
95
16. Jo Malone London Advent Calendar
Discover a new fragrance every day with the Jo Malone Advent Calendar. It features its signature scents and other skincare products for you to try! Their products come in their signature colors, with a variety of different boxes, making anyone excited to open a new product every day.
17. 12 Gnomes of Christmas Candles Set
Maybe the Jo Malone set is steep, but an alternative to fragrances is candles. Sure, you can spritz candles on your skin, but it will make you feel relaxed and calm after work during the holiday season. Some of the scents include sandalwood, jasmine, and peppermint.
18. Clarins Men's 12 Day Advent Calendar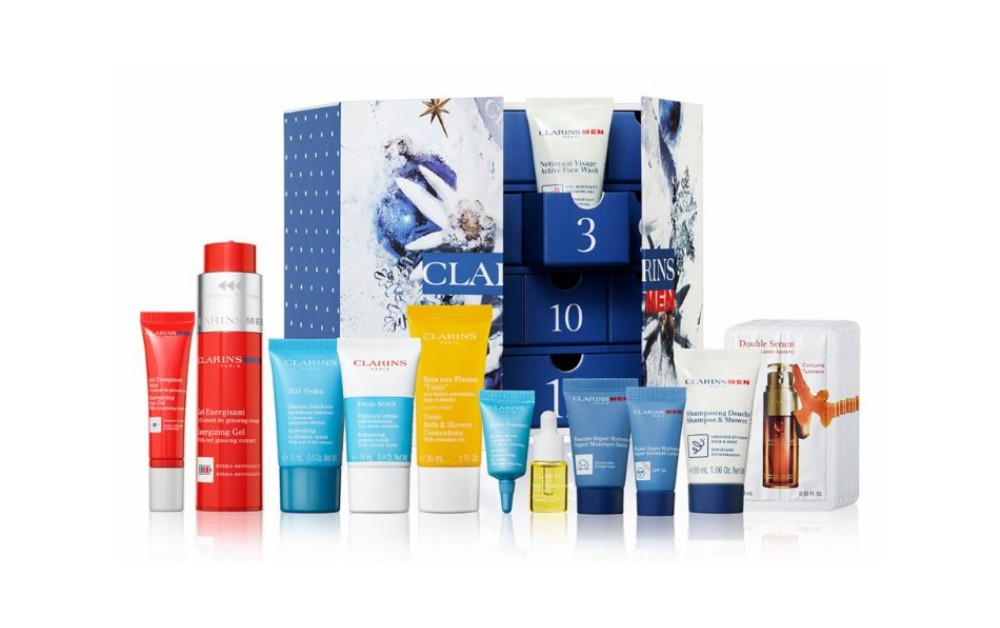 Men should also look out for their skin and body and give themselves some love through skincare or grooming products. Clarins Men's is one of the few best advent calendars for men. It has a face wash, body scrub, and lotion to care for skin and give men a fresh new look!
19. Mini Mani Month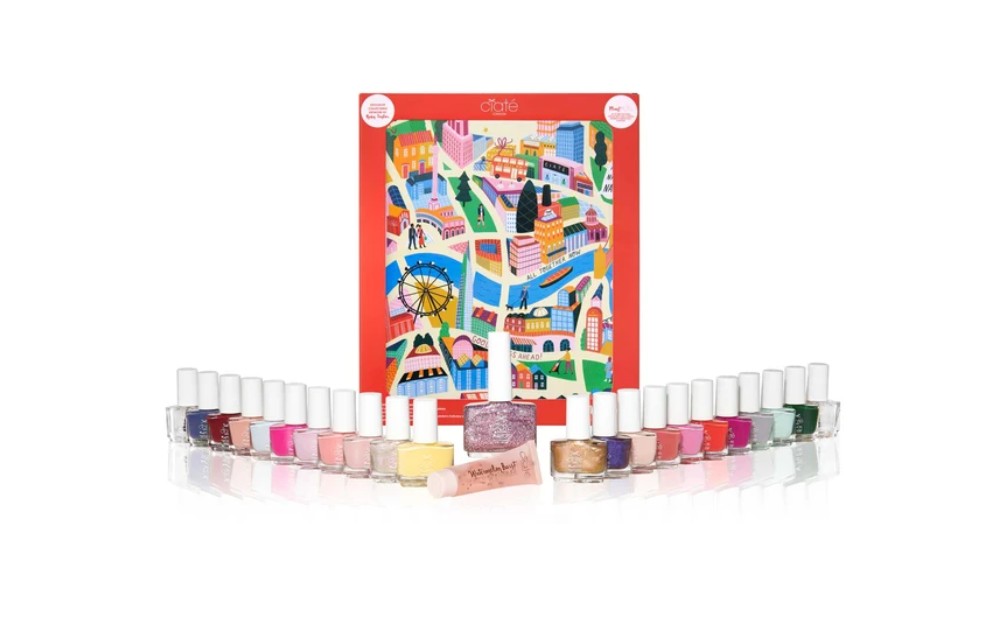 Anyone obsessed with painting their nails will love this nail polish advent calendar. The nail polishes are made with vegan ingredients. If you buy this, you'll have 23 different nail polish colors and one primer.
20. Lego Star Wars Advent Calendar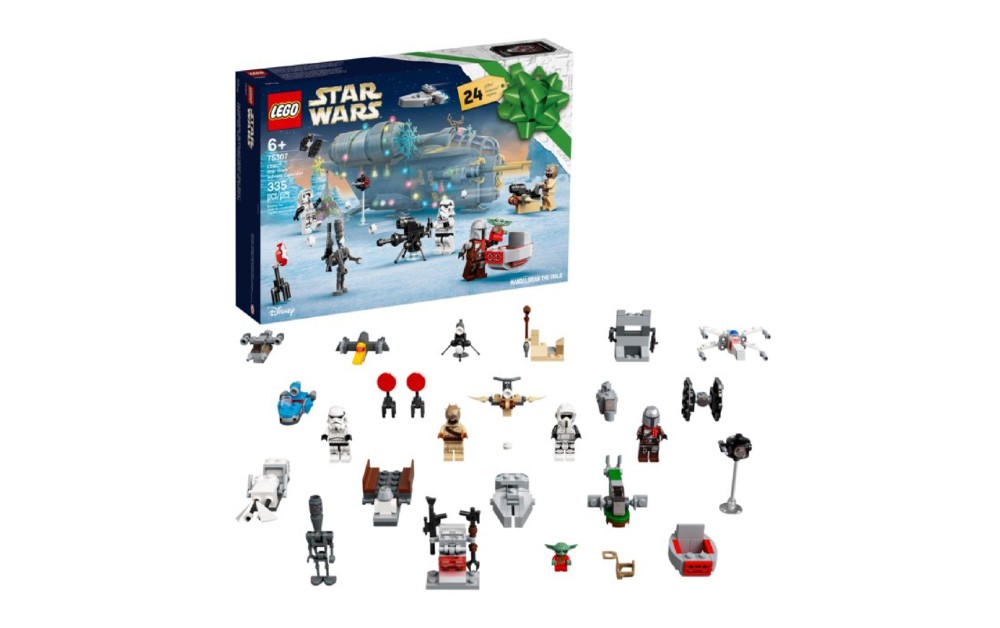 This Lego advent calendar rounds up this list. Anyone who loves watching The Mandalorian will love this set, considering it features Baby Yoda. Apart from that, Star Wars fans will love the tiny spaceships that come in the advent calendar.
These items may run out REAL soon. Snag a set now before everyone else rushes off to buy their kit or pack.