The 8 Most Budget-Friendly Online Eyeglasses Retailers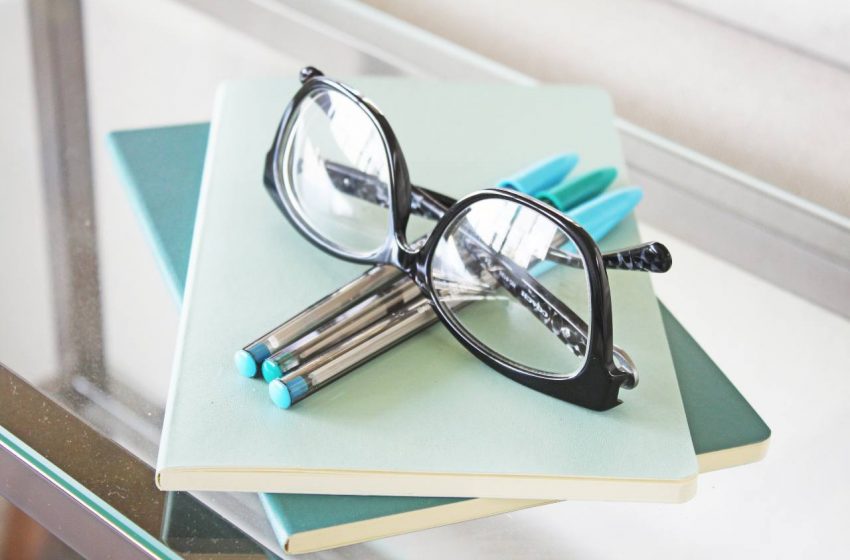 It is time to say goodbye to the tedious searching for a new pair of eyeglasses at your local optical shop. With numerous places where you can buy glasses online, you have a ton of choices for prescription eyewear. Aside from convenience, it is also highly possible to snag great deals like BOGO, free delivery, coupons, and discounts.
When buying glasses online, you should consider comfort, frame shape, cost, and warranty. How do you know which of them is the perfect choice for finding your new frames? We heard you – here are the eight best places where you can buy glasses worth $25 or less.
1. EyeBuyDirect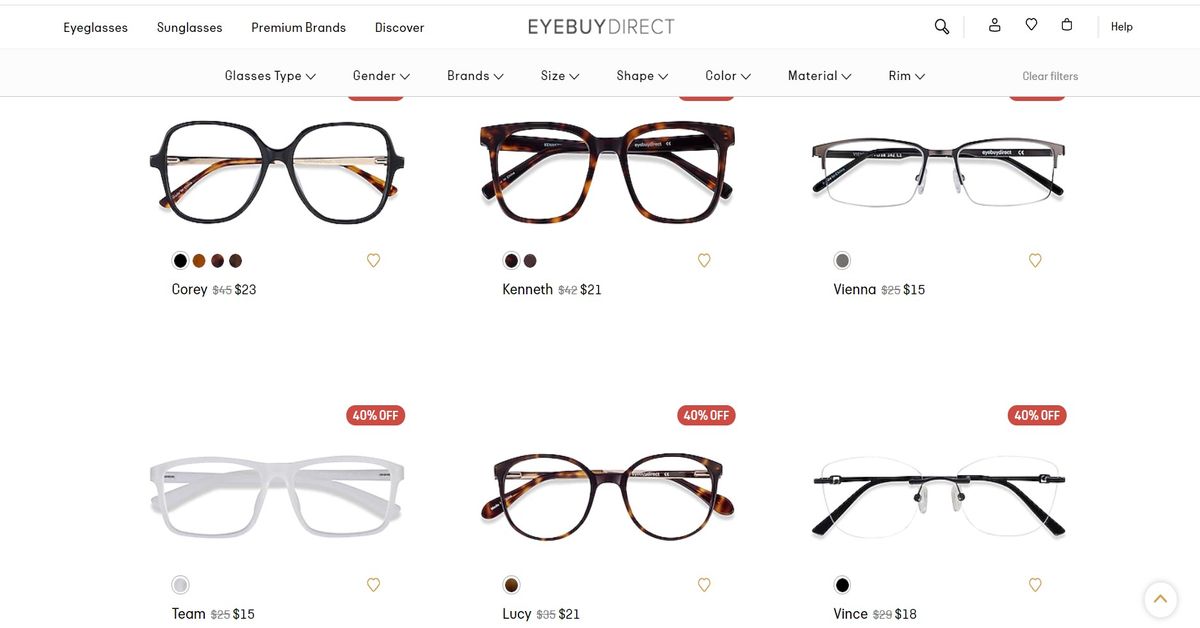 Start your online glasses search at EyeBuyDirect. It offers a lot of quality frames and tons of lens upgrades at affordable prices compared with leading competitors. A technology that lets you try on glasses in real-time, weekly discounts, and the option for a 2-day delivery makes one lucky guy.
Prices start at $6, making this our top budget pick. Prices can go higher with different add-ons, which usually happens in any eyeglass retailer, either online or in-store. So, be ready for the consequences if you are trying to stick to a budget.
Bonus points: EyeBuyDirect offers library educational resources to help you get the right fit and buy the best lenses. They provide a frame measurement guide and tips on picking glasses depending on the shape of your face.
2. GlassesUSA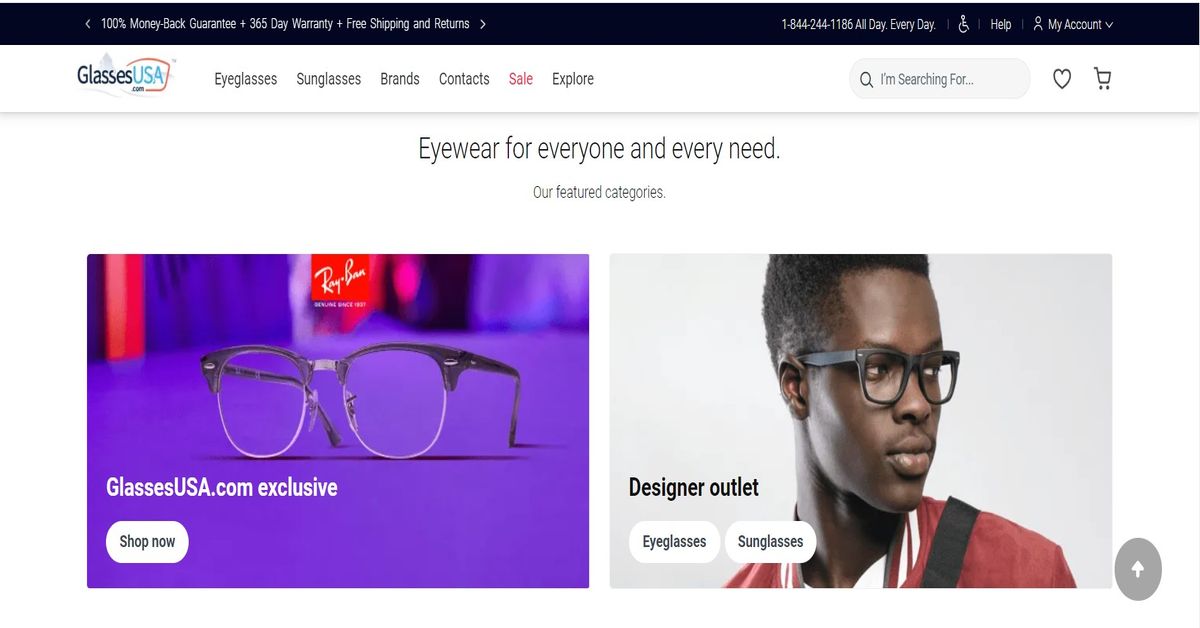 This online prescription and stylish eyeglasses marketplace offer more affordable options than other sites like Warby Parker and Roka. GlassesUSA offers a 65% discount on your first frames, as well as discounts on lens upgrades, contact lens options, and reading glasses.
Once you visit their website, a virtual mirror lets you upload your photo and see what a pair of eyeglasses look like on your face. This feature helps you find the perfect pair easier.
For additional discounts, check out all the current deals on the site's coupon and promotions page.
3. GlassesShop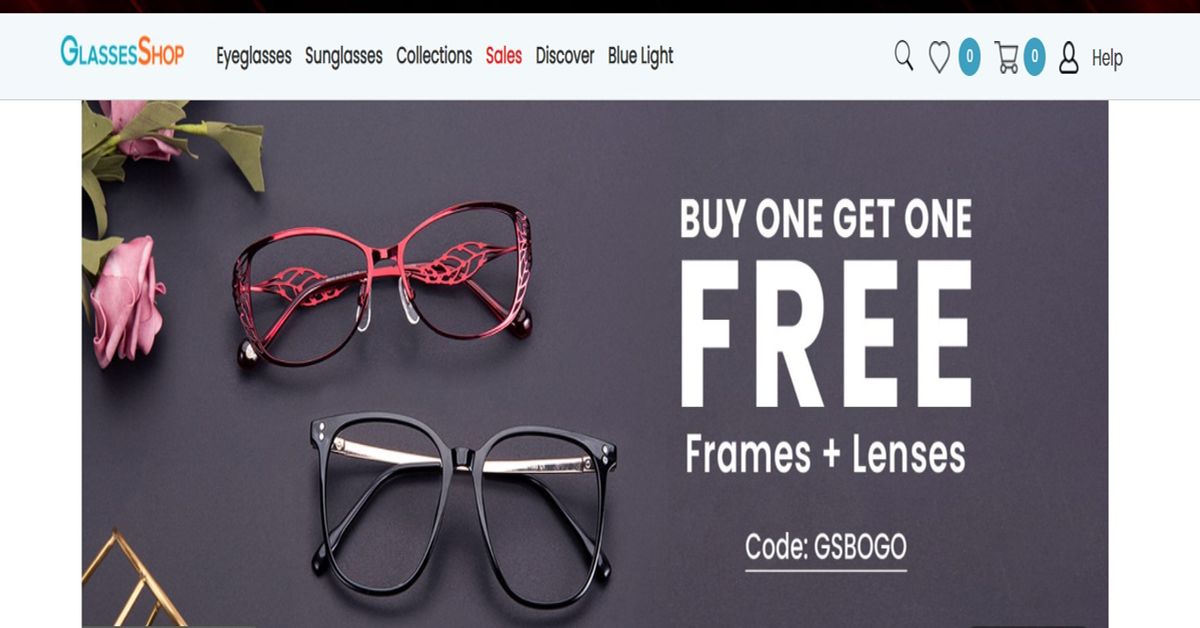 Third on our list of places to buy glasses online is the GlassesShop. It is an American-owned online eyeglasses retailer formed by a group of eye doctors that aims to address the consumers' struggles on the high cost of eyewear. Since 2004, they have delivered over a million pairs of superior eyeglasses at very affordable prices. Not only that, they have several enticing deals such as BOGO, Free First Pair, Glasses under $20, and Clearance Sale. 
4. Discount Glasses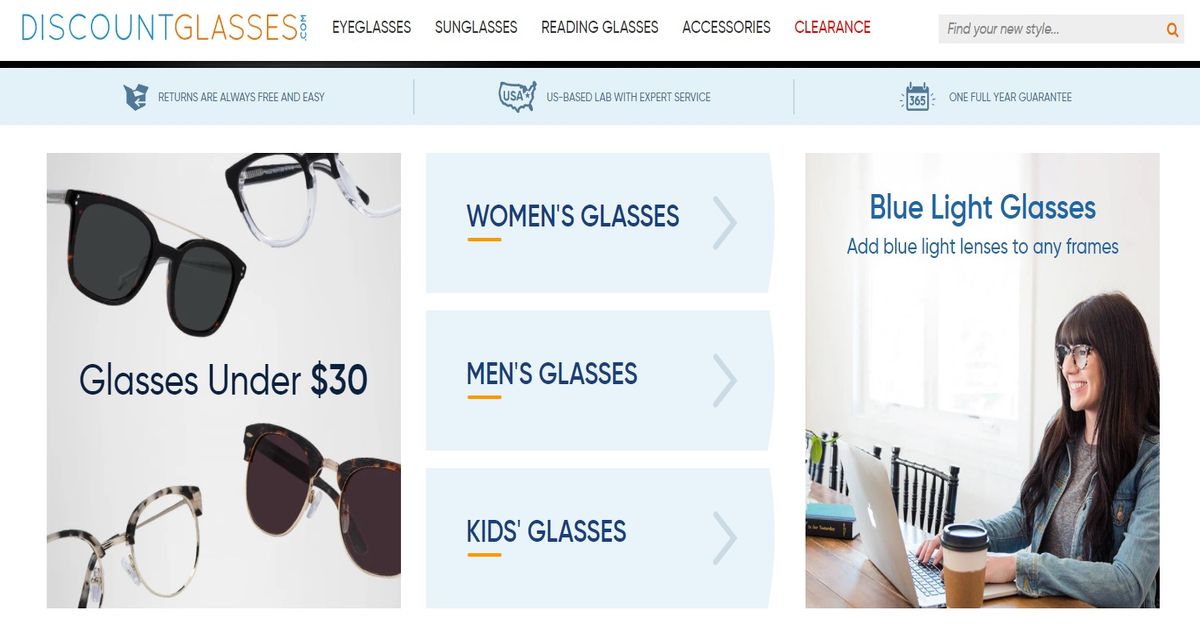 True to their online shop name, Discount Glasses focuses on affordable, trendy, and top quality for you and your family. Shop for unlimited choices on prescription eyewear for women, men, and kids, as well as sunglasses, reading glasses, and blue light lenses.
Discount Glasses' 365-day Kid-Proof Warranty differentiates them from other online eyewear shops. Aside from curating affordable kids collections like Picklez and Lunettes, they provide replacements for broken or lost frames within a year from purchase.
5. Firmoo Optical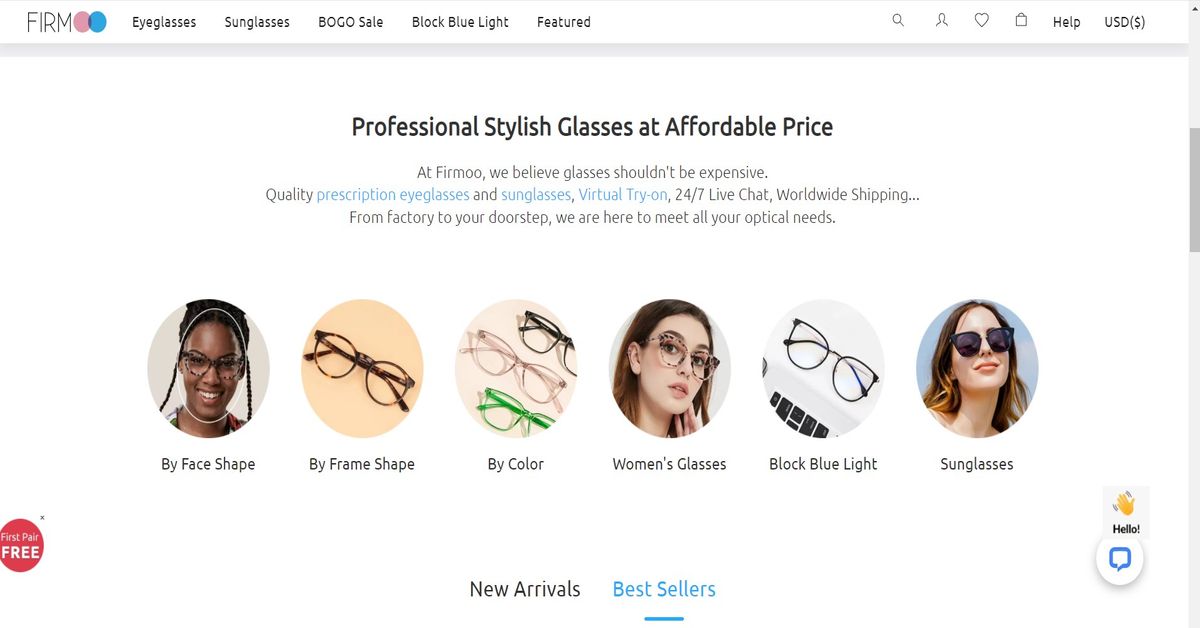 Established in 2009 in Greensboro, North Carolina by a team of opticians and designers, Firmoo Optical believes that eyewear should be fashionable yet reasonably priced. They started with the goal of giving everyone worldwide the opportunity of receiving affordable and professional eye care.  The company offers Virtual Try-on, 24/7 Live Chat, and worldwide shipping. 
Head on to their website, and start browsing their products. Don't forget to check the latest deals, too, such as the Buy One Get One (BOGO) Sale.
6. Zenni Optical
Zenni is one of the pioneers among the shops where you can buy glasses online.
Shop at Zenni Optical if you are not sensitive about your frame option and want to stay on a budget. Like GlassesUSA, they carry various frame styles for adults and kids with thousands of options available. Distinct from many online glasses retailers, Zenni Optical manufactures its eyeglasses.
7. Eyebobs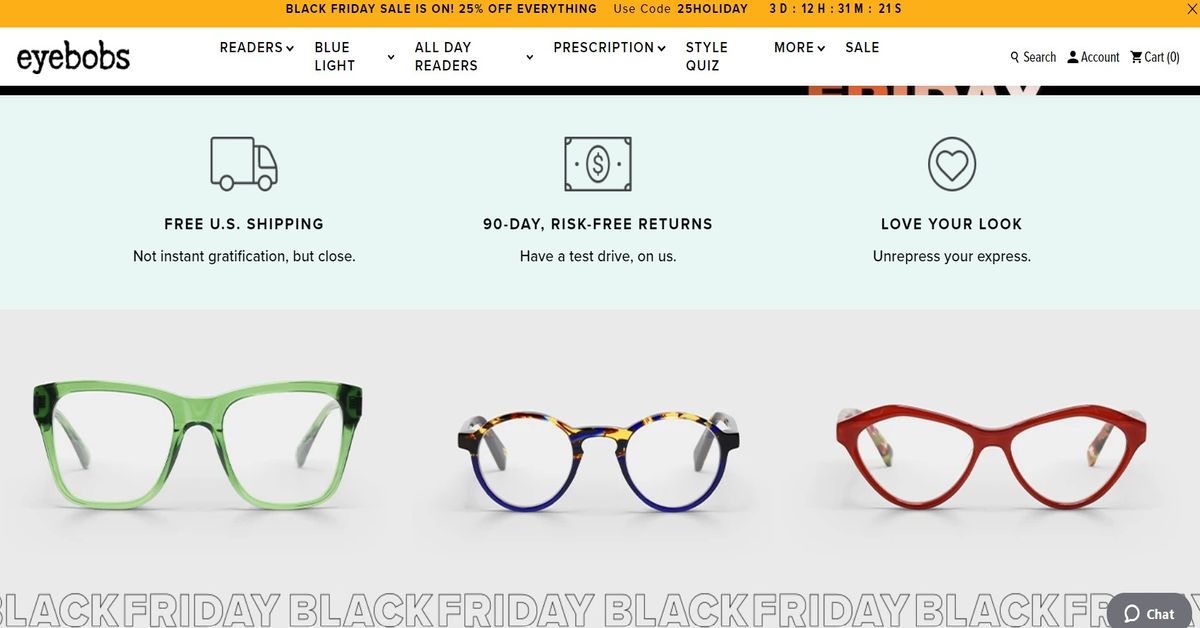 If you are looking for high-quality readers you can wear all day, Eyebobs is the right place to shop. They provide reading glasses for adults, a variety of lens upgrades, free US shipping, and one-on-one consultation to guide you in finding the proper eyewear. The downside, though, is single-vision and progressives are a bit expensive here.
8. Coastal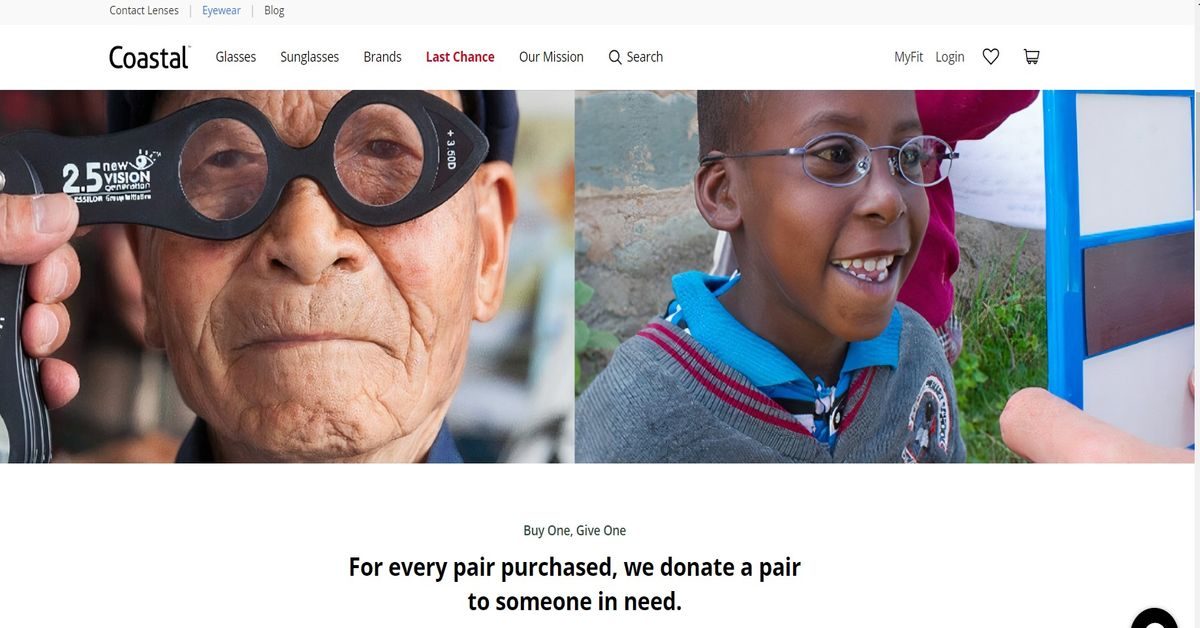 This one is the best choice for socially-aware consumers who buy glasses online. Coastal offers hundreds of styles for men and women at a meager price.
Coastal.com's global mission is to donate eyeglasses with every purchase. The company hosts a Buy One, Give One program in partnership with Essilor Vision Foundation. For every eyeglass someone buys from their online shop, Coastal gives a pair to someone in need.
Eyecare is pricey. However, you don't have to spend too much on eyewear or let overpriced designer frames hurt your budget. If you wisely shop for deals and know your health insurance coverage, buying eyeglasses that are both stylish and budget-friendly is more practical. All the same, we suggest one thing before you finally decide to buy glasses online– consult an optometrist.
Always schedule regular eye exams to ensure your prescription still works. It is also a way of keeping your eyes healthy. Once you have a prescription, it would be easier to buy glasses online since they offer all the same things in your local optical shop.