How Are Web Design and SEO Linked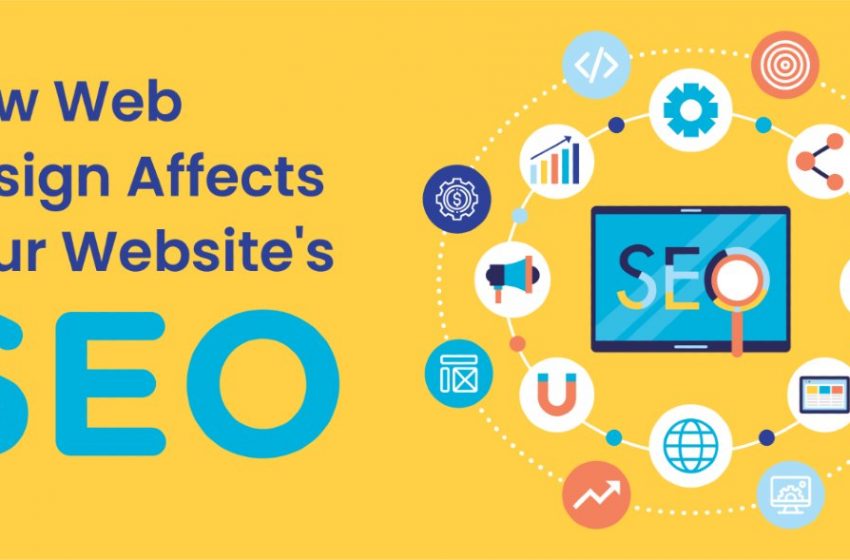 With over 236.5 million users who searched the internet in 2018, how can any marketer think that they don't need SEO? According to Statista, more than 97% of consumers check a company's website before deciding to buy from them. How do you get your brand to be at the front of your target audience? The answer is web design and SEO.
However, it takes more than just using the best practices. You need to have a well-designed website. A ResearchGate study shows that website design affects purchase decisions.
The Correlation Between Web Design and SEO
Even if you use SEO to the fullest and have your website rank on top, there are still many factors needed to get conversions. But that's not to say that SEO is something you can put off doing later. SimilarWeb's Global Search Marketing Report of 2016 states that search is the single most significant factor that drives traffic to websites. The study has proven that it is ten times more effective than social media. 
The same study by ResearchGate also shows a scary prospect—94% of respondents say that web design is the main reason for mistrusting or rejecting a website. For this reason alone, you need to keep in mind that you need to integrate web design and SEO.
How to Improve Web Design and SEO
Here are a few of the best methods to use so that your website design helps with your SEO efforts:
Responsive Web Design
Google claims that in the last two years, searches done on mobile have increased by as much as 125%.
Green Geeks found out that 51% of consumers trust mobile-friendly websites. As early as 2015, Google added mobile-friendliness as a ranking factor. So, if your site still doesn't have a responsive design, now's a good time as any to start. 
The increase in mobile phone usage for browsing on the internet has overtaken the use of desktop computers or laptops. This may be due to its ease and convenience. If you want to make gains on visibility and an increase in revenues, responsive web design should be on top of your to-do list.
Page Load Speeds
A Kissmetrics study shows that 47% of consumers expect a web page to load in 2 seconds or less. That's a high standard to follow. Sadly, the chances are high that they'll move on to the next website if you don't follow suit. Most of the time, your web design is what slows the site down.
Check to see if the images or plugins on your website are what's causing the slow speeds. It might be time to do a website audit to find out what's slowing it down. 
Redesign
If you think that your website isn't on par with those that are ranking, a redesign is what you need. For this, you require the help of SEO experts. They can work with your website designer to give you the best-looking website while optimizing it to rank high in searches. 
Before doing so, check your website for elements such as content that are already ranking. See to it that they make it to your new design.
Relevance
72% of marketers consider relevancy the most critical factor for improving SEO, according to Statista. It means that for your site to rank, its content has to be relevant to what the searchers look for. Google itself gives this advice: to focus on relevance rather than chasing algorithm updates, which is easier to do, by the way.
Use High-Quality Content
Well-written content, captivating images, and engaging videos are some of the content you can use that will help rank your site. But, as mentioned above, all these have to coincide with your viewers' intent. Think with Google says that 69% of smartphone users are more likely to buy from companies whose sites answer their questions quickly. Make sure that your website does this by providing users with information about your brand. 
Readability
As high-quality as your content is, if it's had to read, viewers will leave you in a heartbeat. Design your website with mobile-friendliness in mind. Use the appropriate fonts, avoid using fancy ones, or using more than three types. Choose the right color combinations and always take note of the correct order of hierarchy. If you're unsure about how to achieve this, a professional graphic designer can help you. 
Aim for Discoverability
Search engines discover content through proper links. Ensure that your website can be crawled and indexed by search engines by using links that work. This will make it possible for your site to rank higher. 
To achieve this, you have to structure your website to be intuitive and engaging for your visitors. Again, the right hierarchy of items is a must as well as strategically-located call-to-action buttons, among others.
Build Trust
No amount of keyword research or on-page optimization can win over trust for your website's ranking. Overall, when consumers view your brand as trustworthy, ranking comes effortlessly. Easy navigation, complete information, readability are some of the factors that can help you build trust.
An outdated website or one that takes forever to load can make viewers leave and get a wrong impression of your brand. You have to understand that your website is open for judgment, good or bad. You have to design it with building trust in mind.