The Best eCommerce Website Design Examples That Draw In Visitors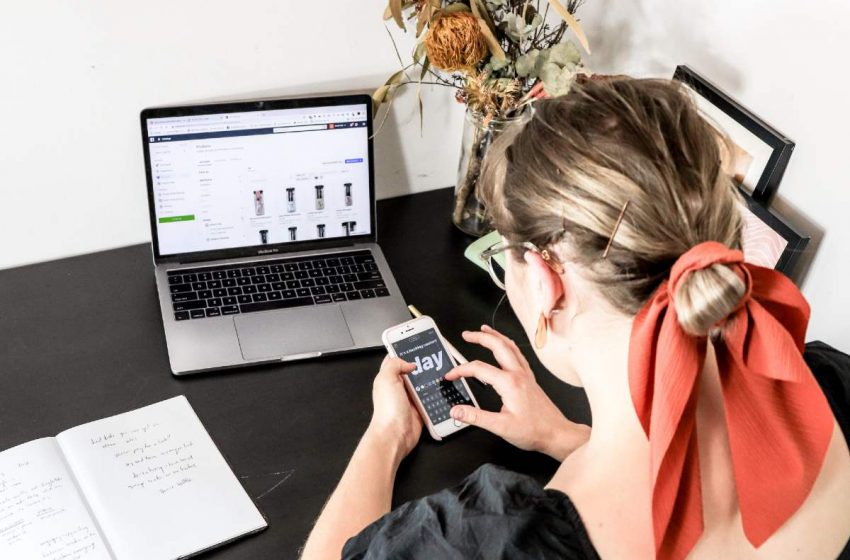 If you own an eCommerce business, you have a tremendous opportunity to excel. With an estimated 1.8 billion shoppers who purchased goods online in 2018, your eCommerce site could be one of the leading go-to sites these shoppers frequently buy from. Therefore, it's imperative that you create the best eCommerce website design that's user-oriented.
Admittedly, some people instinctively revisit popular sites like Amazon, eBay, or Etsy for their online shopping needs. However, if you carry a brand, you lose brand value when relying on these channels. That's why a custom eCommerce web design is crucial to gain more customers and provide a touch of affinity.
Certain features must be taken into consideration when creating your eCommerce website. User experience and user interface, coupled with consistent branding and responsive design, are just a few of the critical features that need to go into your website.
Here are 15 of the best eCommerce website design examples that will give you a running start.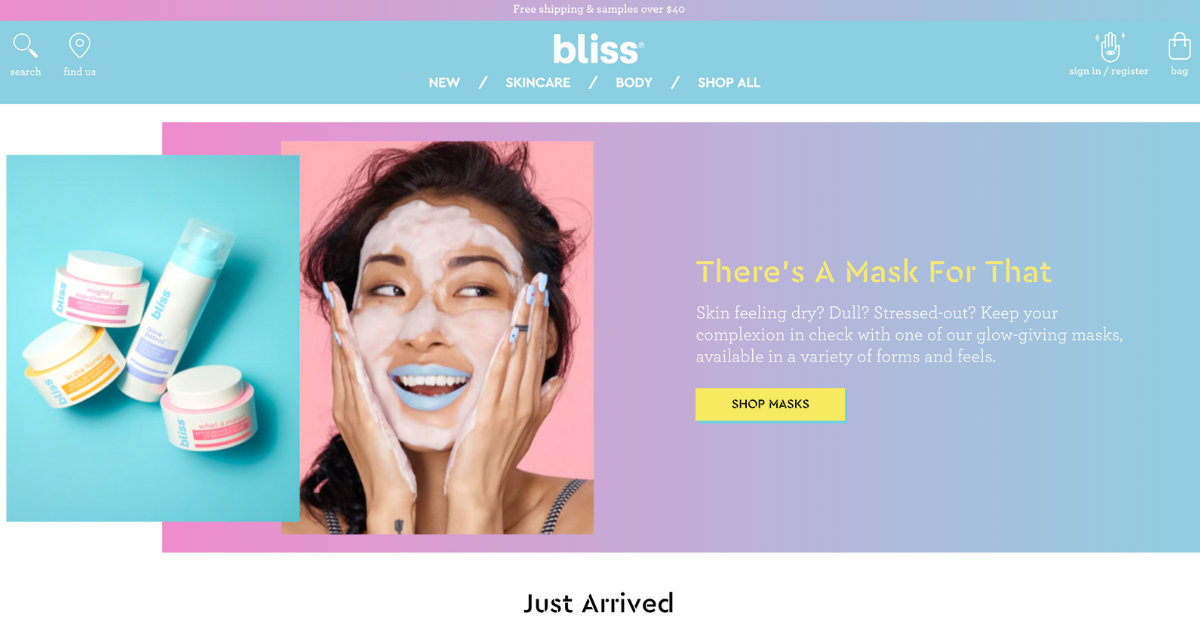 A woman can feel revitalized just by visiting Bliss' homepage. It dons fun, engaging, and playful graphics and color palette that keep your eyes hooked. The company lives up to its name through the cool, pastel tones and unique typeface. Although the product descriptions font size is a bit small, the large product photography makes up for it.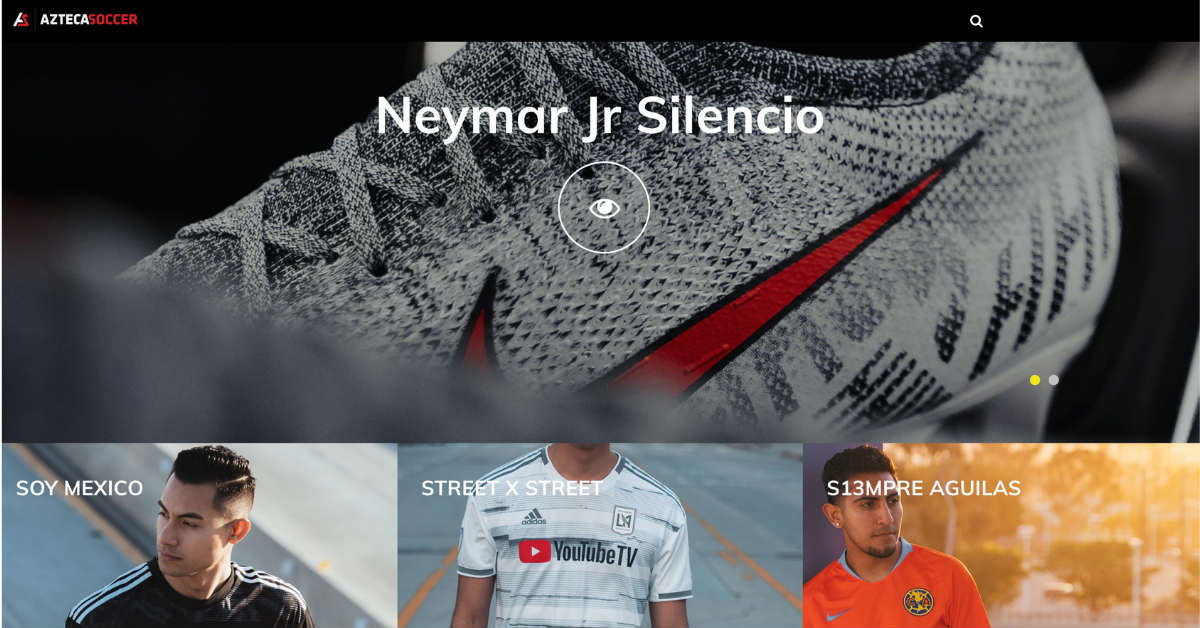 The first thing you'll notice when you land on Azteca's homepage is the high-resolution images. The high-quality photos make each pair of soccer shoes stand out. Every pair is beautifully-crafted, just like their website. It's also effortless to navigate with a 'specialty shop' feel.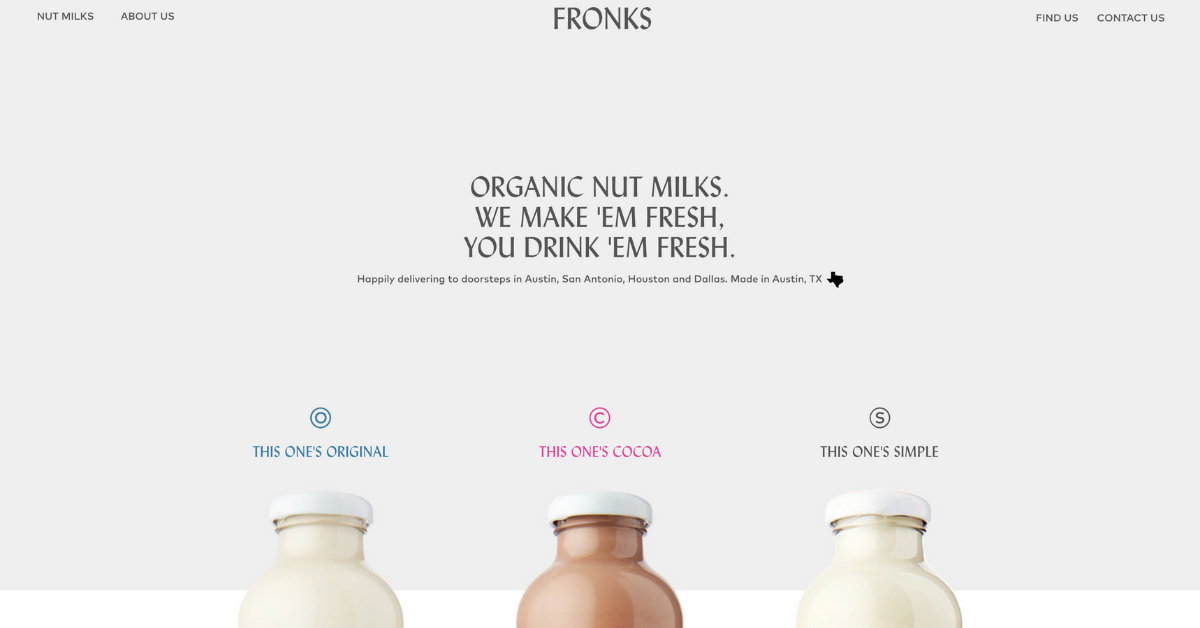 Fronks did a strategic approach by giving consumers a partial feel of their product packaging by showcasing half of the milk bottle. The concise labels make you want to click on their products and examine them carefully. Furthermore, their tagline implies a no BS approach, which is key to creating the best eCommerce website design. They sell and deliver fresh organic nut milk, clear and simple.
 

Physiq Apparel sells athletic clothes, and one of the most frustrating things a buyer can experience after receiving an order is incorrect sizing. If that's not frustrating enough, returning the item can also prove to be a hassle. Dealing with customer support and shipping the product back to the company can take up too much of your busy schedule. Physiq Apparel did a great job incorporating a small carousel with phrases, "No Hassle Returns" and "Over 9000 Reviews." That alone will make you more confident in buying from their site.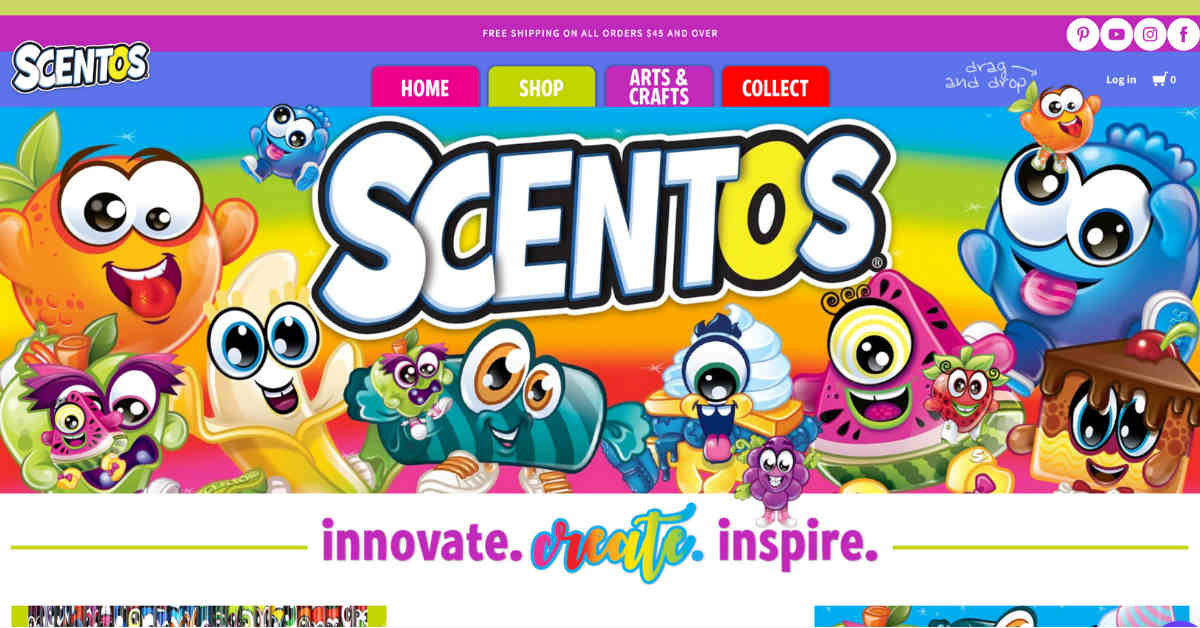 Scentos saw a lack of innovation in children's creative avenues back in 2009. So they started with a brilliant idea of selling a scented marker. The website expresses its passion: products that encourage creativity and fun through vivid colors. Plus, the social icons on the upper right corner is a smart way to connect users across all social media platforms.
 

Solar energy is an arcane system, and not a lot of people know how to go about it. Renogy does a bang-up job giving its customers a convenient way of navigating through their site while learning along the way. The images and short descriptions on the homepage, the learning center, sizing calculators, and shop applications make online shopping seamless even for someone who knows nothing about solar energy.
 

Shopping for clothes can be difficult, mainly to indecisive customers. Cutter & Beck helps their customers through recommendations and a straightforward call-to-action button on every product highlighted on the homepage. A smart way to personalize every shopping experience while inviting more sales.
 

The simplicity of Hebe's website is a personal favorite. Sometimes, powerful imagery is all you need to captivate a customer's attention. High-quality images, coupled with a unique typeface, like Hebe's website, make it stand out from the competition.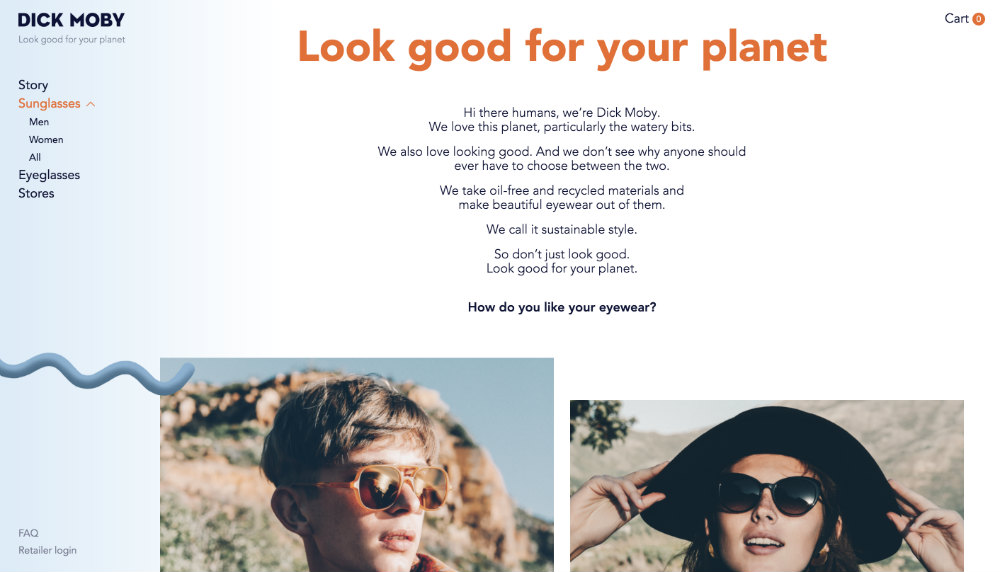 Dick Moby sells eyewear out of recycled materials. They communicate this concisely in their unique value proposition that shows they're a lively and sustainable brand. They also elaborated their branding below through colorful patterns and amusing drawings. Overall, this is one of the best eCommerce website designs because it's unique and engaging.
 

Esqido not only featured their best-selling mink lashes in an elegant slideshow but they also included their beautiful and classy packaging that speaks a lot about their brand. Likewise, Esqido is all for better customer experience when applying and removing fake lashes, so they made sure to include a tutorial video on their main page. Incorporating different types of media is key to creating the best eCommerce website design.
 

Mahabis revamped an age-old product by making it more comfortable for customers. Their one-line two-word tagline is a brilliant way to describe their products considering the fact that a user only has 50 milliseconds to judge an eCommerce website. Their ordering system also incorporates a fast and easy checkout process, another significant element from an online store.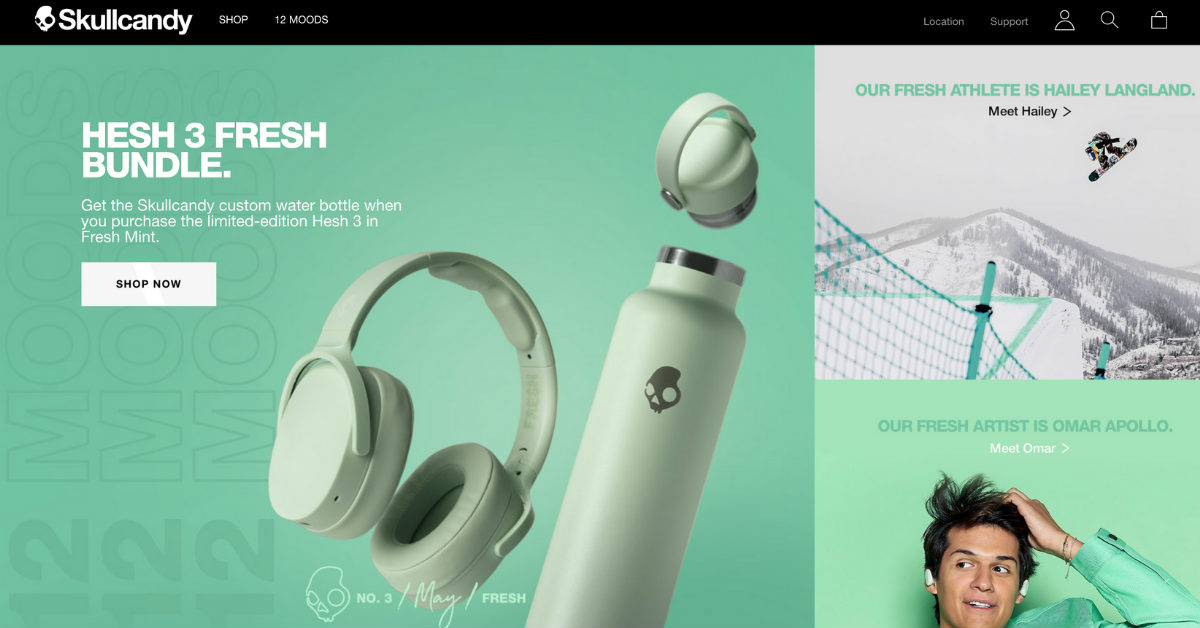 Skullcandy's page is deemed as the best eCommerce website design because of the cool, vibrant colors and integration of famous people that offer customers a sense of trust and confidence. Plus, the oversized product images in the product page convey what Skullcandy is all about: Bass-heavy headphones with robust audio.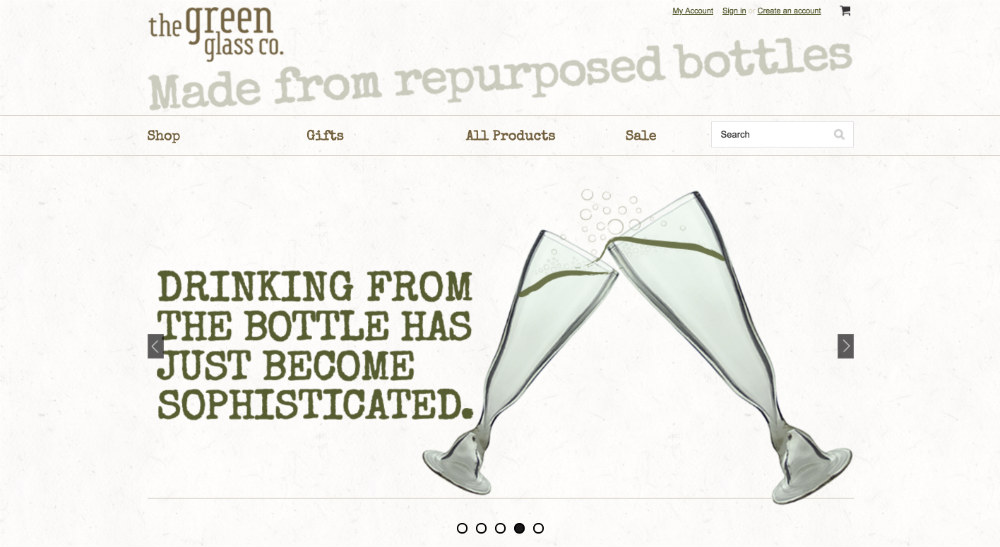 Although Green Glass offers a myriad of glass products, their website design makes it easy for customers to browse through them. They divided their glass products into three categories, namely: By usage, by color, and by bottle. They then subcategorized items in each group with a useful price range.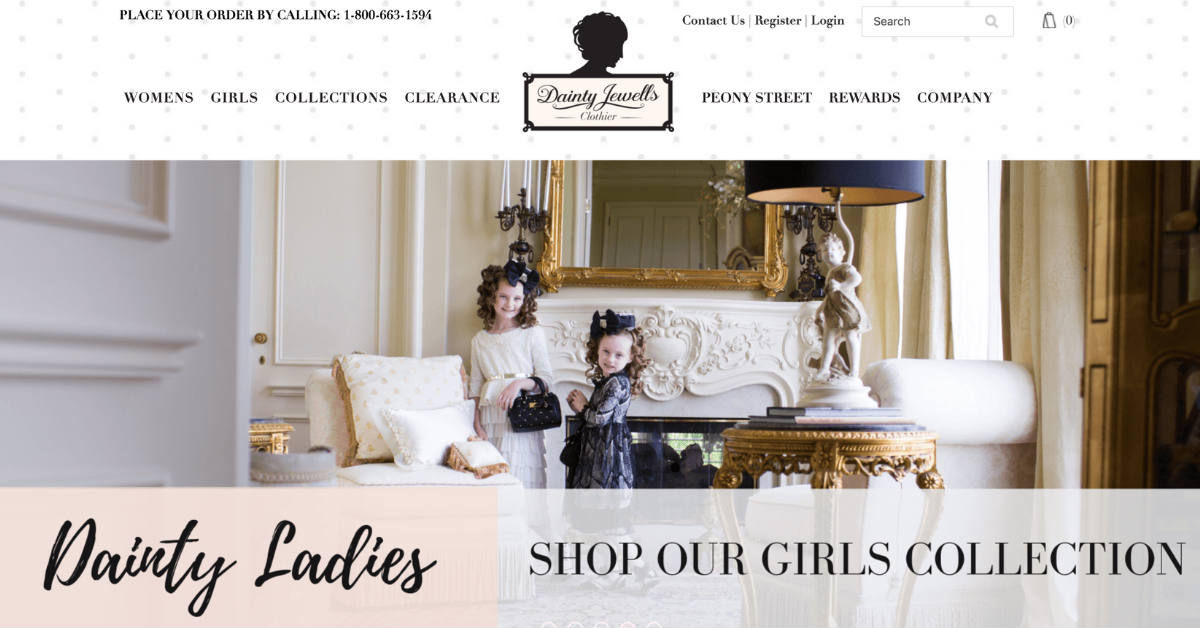 As the name suggests, Dainty Jewell's sells neat and elegant clothing for girls and women. The entire website's layout, typography, colors, and visuals convey their branding and products. Even the drop-down arrows on the product page exemplify class and neatness. They also provided several images of the products and a size chart to make it easier for customers to shop the perfect clothing, reducing returns and exchanges.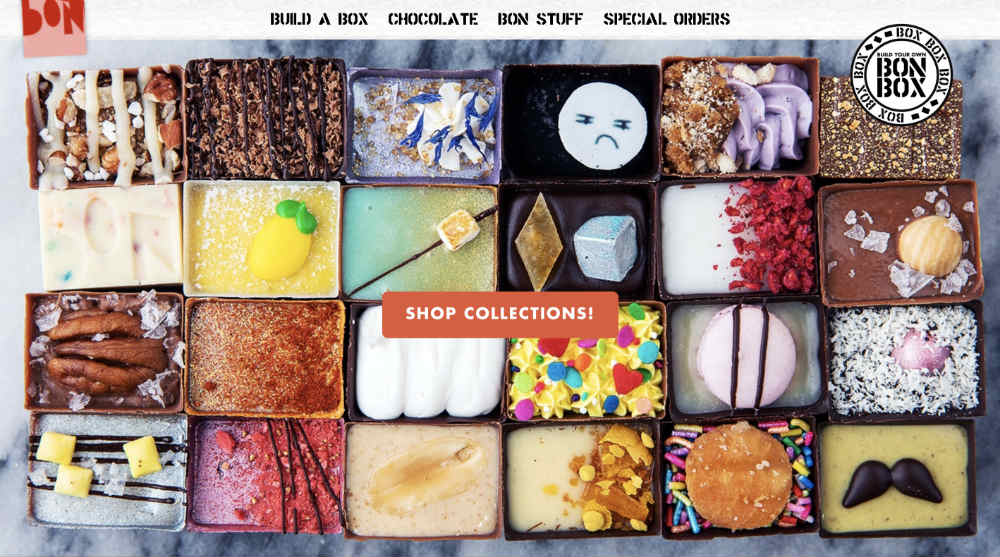 Chocolates are perfect comfort food and what better way to remind people that than showing it through delectable and mouthwatering images. Bon Bon Bon deserves a spot on our best eCommerce website design list because of its creative patterns, fun shapes, bright colors, and amusing animations. They even encourage a personalized online shopping experience by allowing customers to build their chocolate box!