8 Proven Social Media Marketing Tips for Restaurants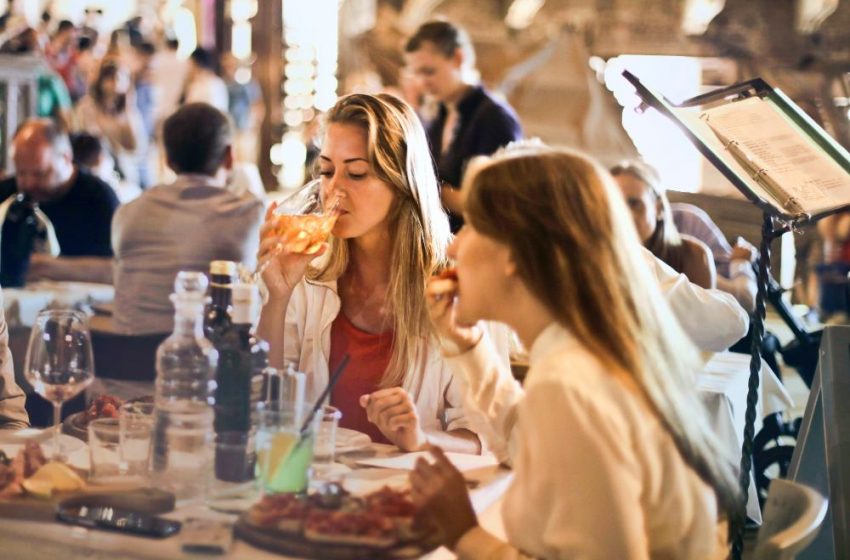 Most people turn to their smartphones whenever they need to search for a place to eat. So if your online marketing strategy simply doesn't cut the mustard, your restaurant might thrive in such a competitive market. That said, make sure you plan effective social media marketing ideas for restaurants to bring more customers through your door.
Here are social media marketing platforms you should be using to market your restaurant. All of these have their strong and weak points. Take a look at each and examine which ones will work best to bring in more diners to your door.
Facebook
Despite Facebook's decreasing popularity in recent years, it maintains a large active base. They're on the older side for social media users, with a majority of users falling between 25 and 44. As a result, it's still worthwhile to use considering many of them have an income already. Marketing on Facebook requires knowledge of the back end of the website. You have to know how to create ads, post them on your page, and ensure it's going out to potential customers.
Simply posting on your page is not enough for people to find you. It requires considering what your current social media goals for your restaurant are. It could be more traffic to your restaurant's website or increasing messages on your page. The sponsored posts you do end up using have the ability to bring in new customers, or at least awareness your restaurant does exist.
Twitter

Twitter is more difficult to use for marketing than any other popular social media platform. This is because you're tightly limited to 280 characters. On most other websites, your limit is much higher.
If you scroll through Twitter, you'll see several sponsored posts with one sentence, a bright picture or video, and likely a link. When you're creating marketing materials for your restaurant, consider using a gif or video to show action. Twitter is text-heavy, so showing movement helps break the monotony. You'll see it often used for chains like Denny's or Wendy's. They'll promote an upcoming special and show detailed shots of the food. It works well because if your call to action matches the image, potential customers already have associated the message with your food.
Instagram

Instagram is one of the best platforms to use for food. With less emphasis on words, you can focus on pictures and videos. The text is still important here, but this is where your marketing's designs will shine for your restaurant. Businesses on Instagram are known for sponsoring both users and their own posts to promote products. With all the food accounts available on Instagram, it's easy to find someone with a good following to promote your restaurant. If you prefer to target locally, there's like a few accounts in your area. They might have fewer followers, but the call to action has a larger impact on the users.
For sponsored posts, you can sponsor any of your current images to users who fit your criteria. They appear as regular posts with two major differences. The first is the 'sponsored' title under your restaurant's username. The link embedded in the image is another difference. This can go back to your Instagram or to an outside page. Either way, you'll want to use social media-friendly graphics.
Pinterest

Pinterest ads are upfront about being sponsored than other platforms. When you place an advertisement on Pinterest, they're focused on design. They don't try to blend into other posts. Pinterest ads get lost. The text at the bottom is a clear sign it's a sponsored post. Pinterest ads focus on specific ingredients. You won't see too many ads for restaurants.
This makes sense because if you're looking for something specific like pizza, you'll see an advertisement for cheese or spices. For sweeter treats like cupcakes, there are ads for cream cheese or boxed cake recipes. It might not be as effective for your restaurant specifically, but if you sell other products, Pinterest could be worthwhile.
YouTube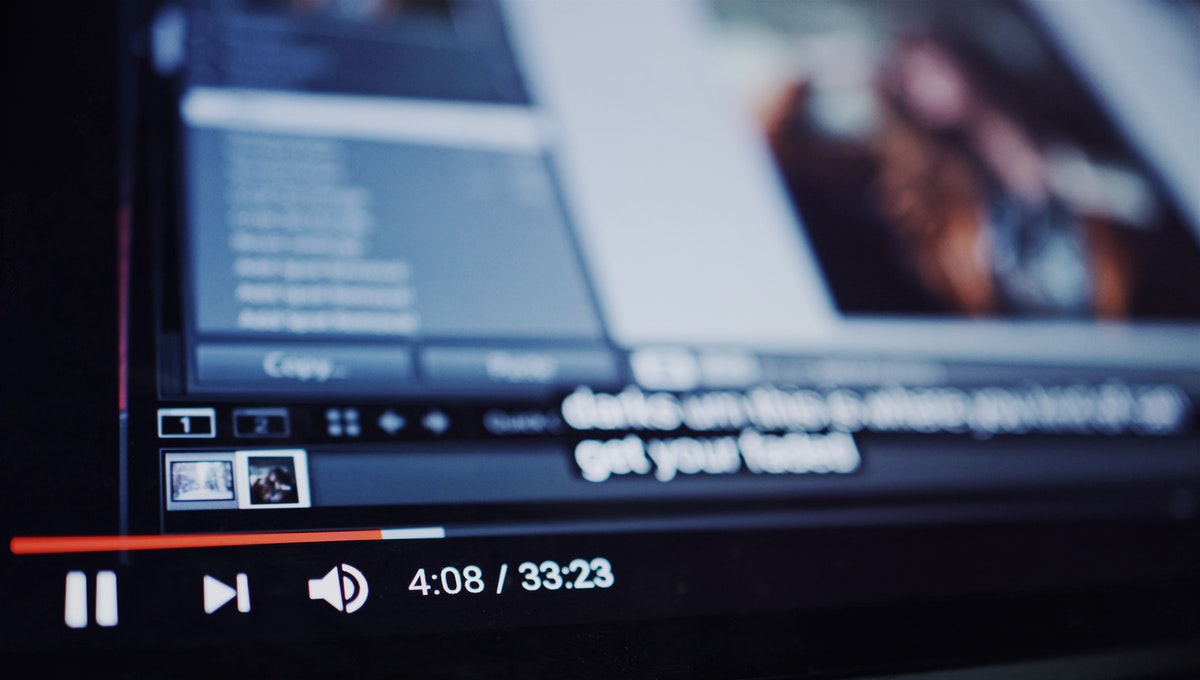 YouTube is unique because it only uses video. It's a different type of social media platform. For instance, a vlog is a longer version of someone posting an Instagram picture about their day. Lucky for businesses, YouTube plays advertisements before most videos. Most ads longer than fifteen seconds are skippable, so try and think of the best way to tighten the message to five seconds. This is a great social media marketing opportunity for your restaurant.
If you're sponsoring a YouTuber to eat food from your restaurant, know what their audience is ahead of time before committing to a sponsorship. If their audience doesn't line up with yours, you're wasting your time. Food-specific topics like mukbangs are a great way to showcase people eating essentially your entire menu. If you start with a YouTube commercial, you can use certain parts for other social media outlets. Your message is consistent and people will recognize you. Consider including a few YouTube opportunities in your marketing strategy.
Tumblr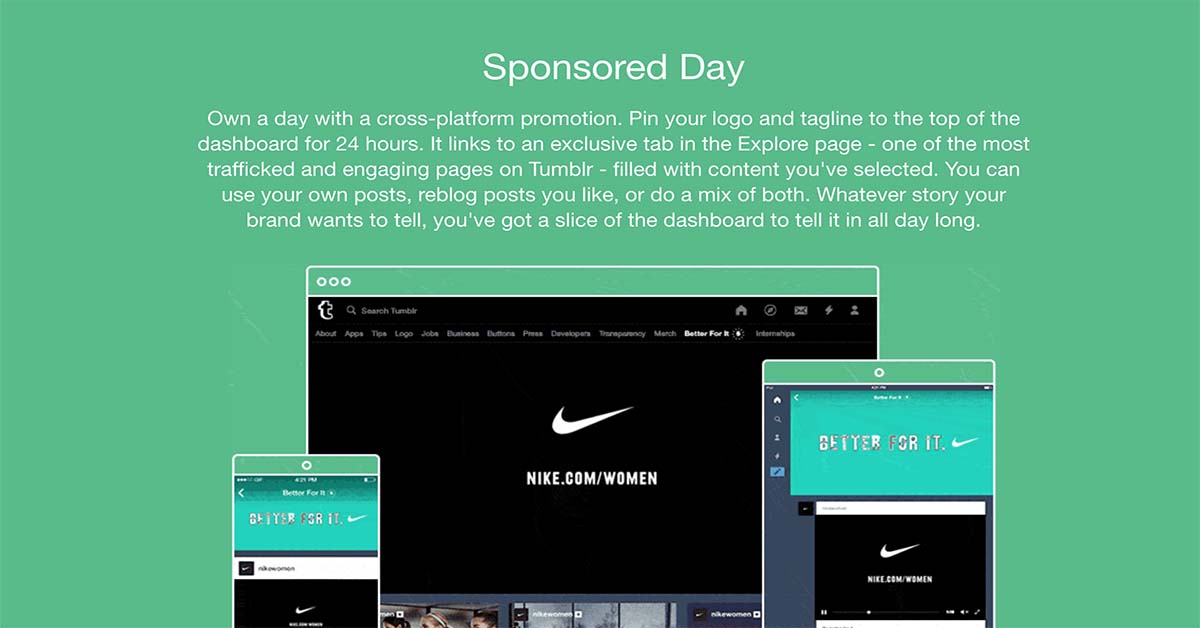 Tumblr's audience is used to a wider variety of post styles. They could reblog an extensive, text-heavy post or a single image. It uses the widest variety of styles your marketing team can take full advantage of. Many businesses opt for an ad similar to Instagram or Twitter. It uses a gif or image, with little to no text. Tumblr can also promote your restaurant with 'Sponsored Day.' Every so often, Tumblr pins a business' advertisement at the top of every user's dashboard for 24 hours, using only your logo and a sentence. But it's hard to beat millions of people seeing your ad every time they log on.
Snapchat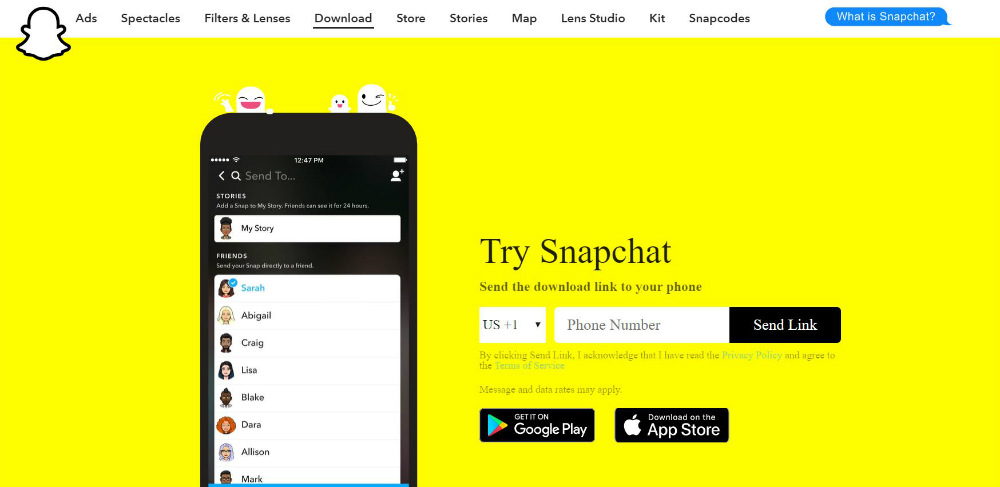 This social media platform is popular among younger internet users. Their biggest audience segment is aged 12 to 24, followed by users who are between 25 to 34 years old. Thus, it's best to use this channel if you're marketing to Millennials and Gen Z.
One unique thing you can do in Snapchat is to sponsor a filter. Some might say that the fees are a bit steep, but it can be well worth it as people love using filters. According to the platform, more than a third of their audience isn't on Facebook or Instagram. This statistic makes Snapchat a valuable tool for those who are looking to reach new audiences.
Yelp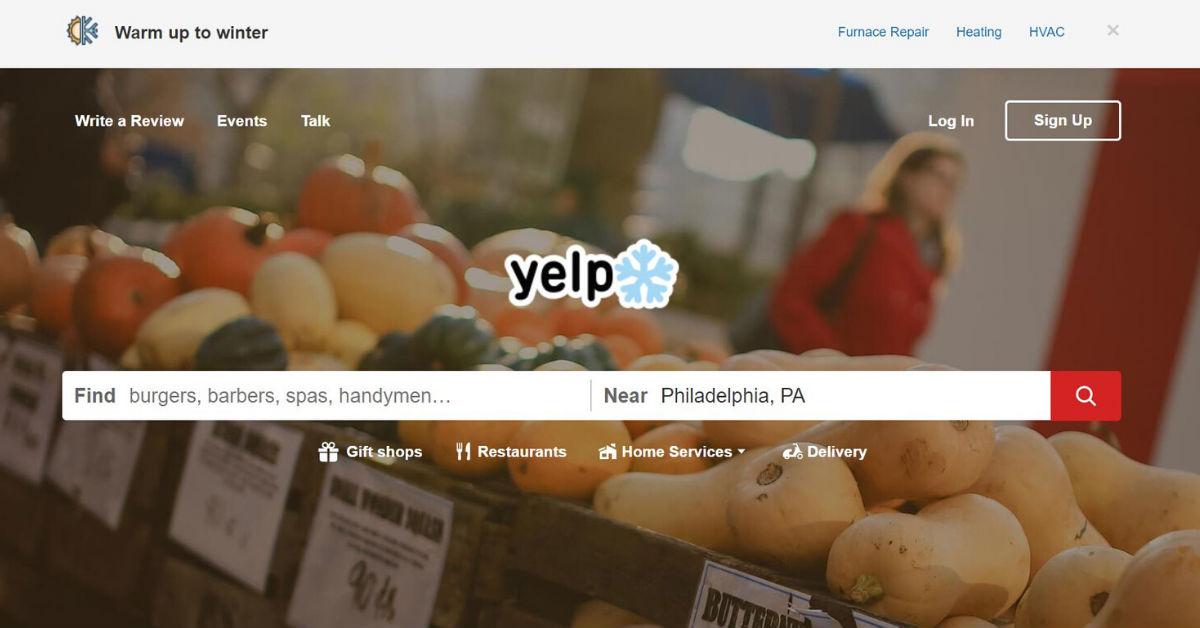 Though some might say that Yelp is merely a business directory service, some would beg to disagree. Since the platform also features a crowd-sourced review forum, many consider it to be a social media channel.
But how exactly can you use it to market your restaurant? The first step must be to claim your business page. Creating a business page allows you to upload photos, keep your business information up-to-date, and provide a link to your website. It also allows you to respond to customer reviews and offer exclusive promos to Yelp users.