Be Smitten Over These Custom Valentine's Cards
We are a few weeks away from Valentine's day and you are probably thinking of getting amazing gifts for your loved ones. Truth be told, there are all sorts of gimmicks that can make Valentine's day special and it has changed over the years. We've seen couples exchanging expensive presents like gadgets or a tour in Paris. Others are professing their love over social media. But you know what stayed even with the existence of technology? Flowers and cards!
Some of you might say, "Oh, it's just too old-school?" or "Who still does that?" Trust us, if you want to make this year's Valentine's day sweeter, go back to the old ways. And since we already mentioned cards, let us convince you why you have to give one to the special people in your life. And of course, we don't mean Valentine cards that you can easily buy from bookstores, we want you to give custom Valentine cards.
Reasons Why You Need to Send Custom Valentine Cards
While it is true that you can easily create a digital Valentine card, nothing beats an actual card. And here are the reasons why.
It Shows Your Effort
Creating a custom Valentine card takes time and effort. Imagine if you receive one from your partner, family, or even from your friend. You don't even have to read the message just to feel special. The mere fact that they gave an actual card is more than enough to feel amazing. Now, if you want someone to feel the same way, then go ahead and start conceptualizing the perfect custom Valentine card. 
It is More Personal
If someone in your life is special, giving out a Valentine custom card is probably one of the best ideas for the occasion. With the design that you carefully thought of and the message that came from your heart – it's just the perfect gift.
You Can Keep it For Years
That sweet e-card can be kept for years in your email, but can you hold it? You see, it makes a lot of difference if a card is tangible.
This is the same reason why more people would still want to print out their photos. It's as if you are immortalizing the memories. As for custom Valentine cards, it's like you are preserving the emotions at that time.
Valentine Custom Card Ideas
What if you are running out of creative juice? Well, don't worry as we have a list of Valentine's Day card ideas to choose from. You can either do it on your own or work with a great graphic designer. The advantage of working with a professional is that you can get a quality Valentine card that can last for years. They can help you generate ideas based on your personal preference, and they can even print it using quality materials. Anyway, let's go back to the inspirations. 
Look at this raw beauty right here. The different typefaces make it more interesting and that's what you can probably do with your Valentine custom cards this year. In this style, there is no need to add bright colors. Just one striking red at the bottom and you are all set.
What about going for a real representation of a heart on Valentine's day? You can be creative with your text and add humor and wit.
You don't have to be a Plain Jane when it comes to your custom Valentine cards. You can add prints on those little hearts and it can add instant beauty and style.
What we love about Jamie Bartlett's custom Valentine cards is that it veers away from the standard color red. You can also use a pattern and make your Valentine card different from the rest.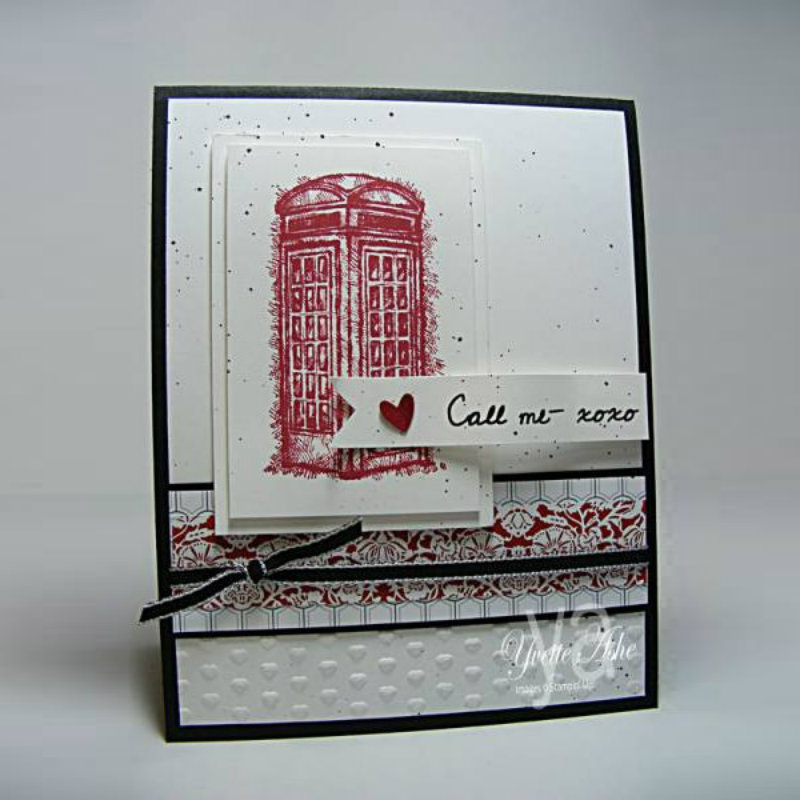 This year, why don't you make a custom V-Day card that has multiple layers like this one from YA. Just add a ribbon and it will scream elegance.
Again, another great example of a witty custom Valentine card design. Instead of the usual paper that gets thrown after reading, you can add something that is totally reusable.
How about making a pair of cute custom Valentine cards. Use hand drawings to make it even more special. Seal it with a kiss and you got it all going!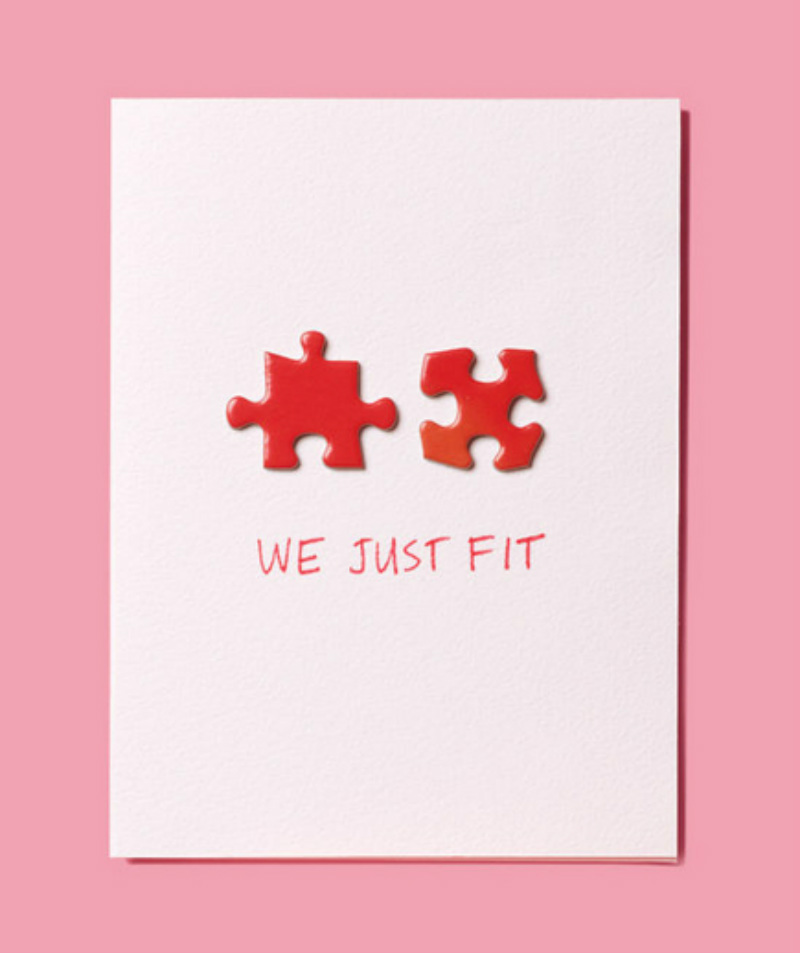 Even a simple Valentine custom card can be pretty amazing! Look at this sample from Real Simple. Just three words, two pieces of puzzles and you are all good. Just be creative, look around and get inspiration.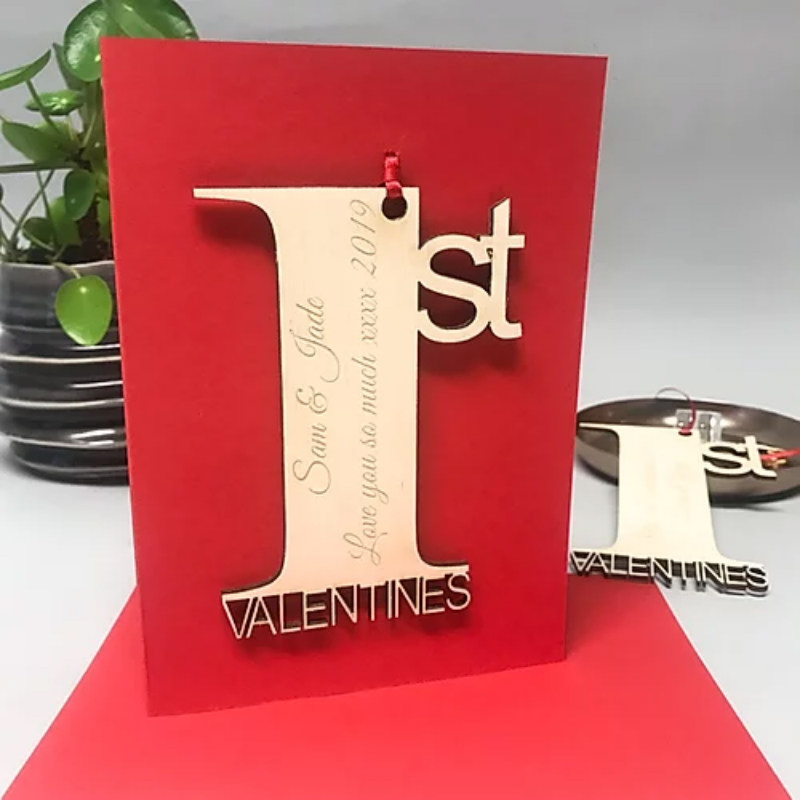 How about using this Valentine's card as an inspiration? It's perfect if you are celebrating your first Valentine's together.
This idea from The Craft Patch is really sweet! Maximize all the letters of the alphabet and highlight only three. The use of the right colors can definitely make this project fantastic.
Working with a Graphic Designer for Your Custom Valentine Card
We've already suggested that you work with a graphic designer for your Valentine card needs. But before you place your order, we have some tips for you. That way, you can get what you exactly need in the shortest possible time. 
Provide Samples
You should be ready with your inspiration. We started giving you the best 10. Now, if you want more, then just look online and save it. You don't have to copy the exact Valentine card. However, you can always get ideas from multiple samples and create a brand new one that is totally yours! Share it with your graphic designer so he or she can have an inkling of what to do.
Take Time to Create Your Message
Thinking about the design is one thing, but coming up with a message that goes with it is another. Don't rush your message or you'd just end up copying popular lines. A simple trick is to use your own humor. Or perhaps, think about the memories you had with that person. There is no need to be poetic or to be profound. Just be sincere (and sometimes crazy) with your message.
Listen to Their Suggestions
Since you will be working with a professional graphic designer, you should also be open to their ideas. They know what works best and you have to trust them. Maybe you can consider a thing or two from what they said and make your custom Valentine card the best one out there.