The Best Air Fryers Worth Buying in 2022
Cover Image Source: Amazon
Are you still wondering why many people are obsessed with air fryers? The huge success is attributed to the variety of food that can be cooked with an air fryer. In essence, an air fryer is a mini convection oven that promises to match the taste and texture of deep-fried foods with less fat and calories. You can cook just anything you usually prepare in a deep fryer or oven in an air fryer.
Chicken wings, French fries, chicken nuggets and tenders, and air-fried chicken breasts will come out crispy and close-to-fried to perfection. Not only that, but you can also roast a variety of vegetables and even fry some pocket pies and petite doughnuts for dessert. Read on to find more out about the best air fryers depending on your preferences. 
How does an air fryer work?
The air fryer uses a heating element with a fan circulating hot air on top and around your food to convert small amounts of moisture into mist. The food goes into an air fryer basket and is then placed inside the appliance. The cooking chamber lets dry heat penetrate the food from the outside in, resulting in the familiar crispy texture of food made with traditional deep frying. Moreover, cooking in an air fryer can save you time in the meal preparation and it makes cleanup effortless. 
5 Best Air Fryers in 2022
1. Ninja AF101 Air Fryer (4 Qt, in Black or Gray)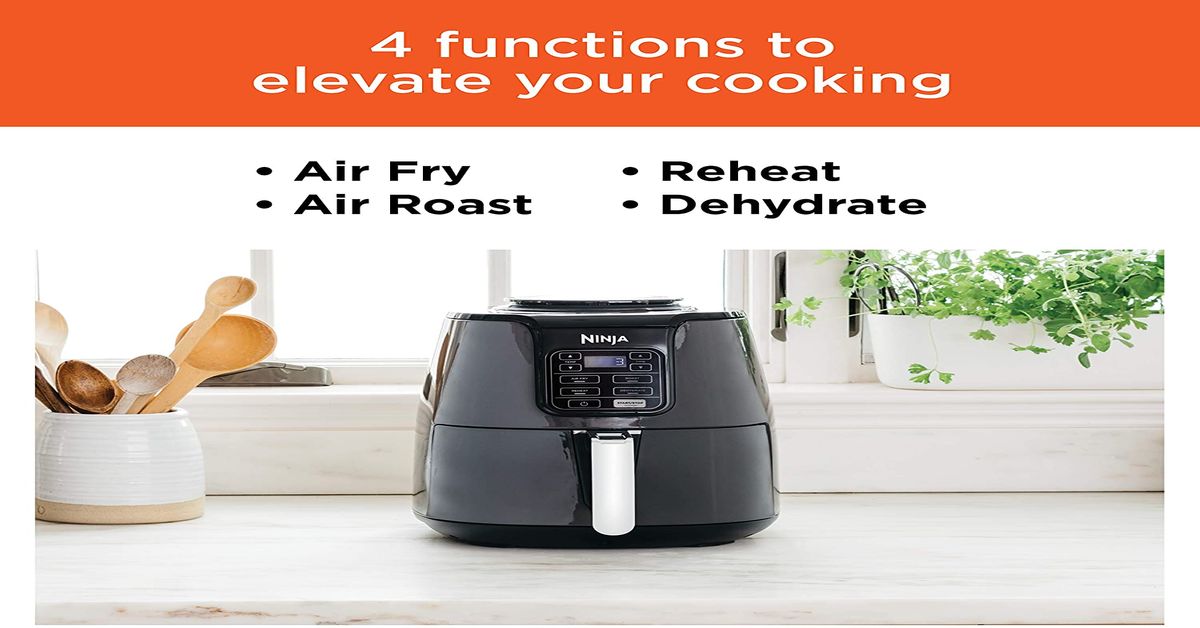 Enjoy guilt-free food by air frying up to 75 percent less fat than the traditional frying method with this Ninja AF101 air fryer. Its wide temperature range of 100-400 degrees Fahrenheit allows you to gently remove moisture from foods or quickly cook and crisp foods with convection heat. In terms of capacity, the 4-quart ceramic-coated nonstick basket and crisper plate fit 2 pounds of french fries. It is dishwasher safe so it is easier to clean the basket, crisper plate, and multi-layer rack.
Based on CNET's review, the Ninja AF101 was the most powerful air fryer they tested. It has proven itself as the best model for chicken wings and many other foods in CNET's latest air fryer testing. Likewise, it also made frozen mozzarella sticks that came out perfectly browned with bubbly cheese inside. If you are a french fries addict, the Ninja AF101 won't fail you, too. Therefore, the Ninja AF101 emerged as the overall winner among the best air fryers in town.
2. Dash Deluxe Electric Air Fryer + Oven Cooker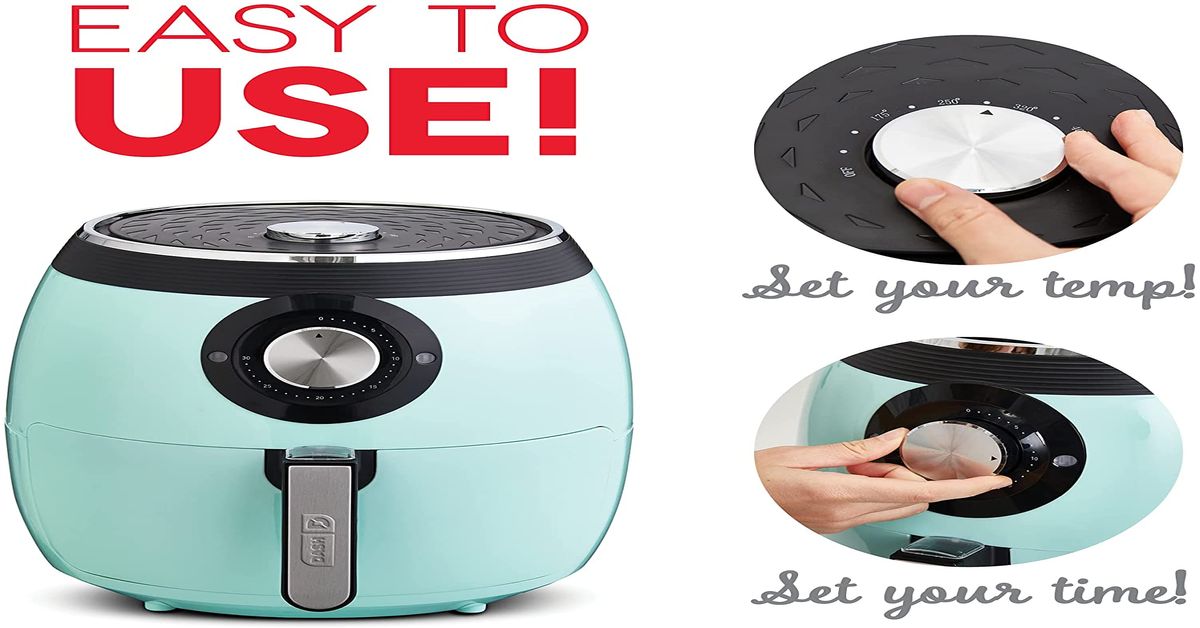 Dash Air Fryer uses AirCrisp technology to help reduce added fat by up to 80%, without sacrificing the flavor of your fried food. Cooking for a large family or a large group? This 6-quart air fryer is a better option for it could make plenty of appetizers, desserts, all-time favorite chicken wings, french fries, cakes and more. All within just a few minutes. In addition, the Dash Deluxe has manual controls with no presets and is simple to operate.
Aesthetic-wise, the Dash Deluxe is considered number 1 among the best air fryers. It has a retro appeal and comes in a few fun colors such as aqua, red, black, white, and yellow.
3. Magic Bullet Air Fryer
You've been wanting to purchase an air fryer but hesitant due to limited kitchen space? This brand is for you! This small kitchen gadget cooks up a wide range of meals with less oil and hassle. Despite the smaller capacity of 2.5 quarts, its temperature range of 180 to 400 degrees Fahrenheit offers maximum versatility in minimal space.
Let's admit it air fryers can be a little bulky. So,  one solution is creating a hybrid countertop oven that serves as a toaster, convection oven, and air fryer. 
4. Gourmia Digital 4 Qt. Air Fryer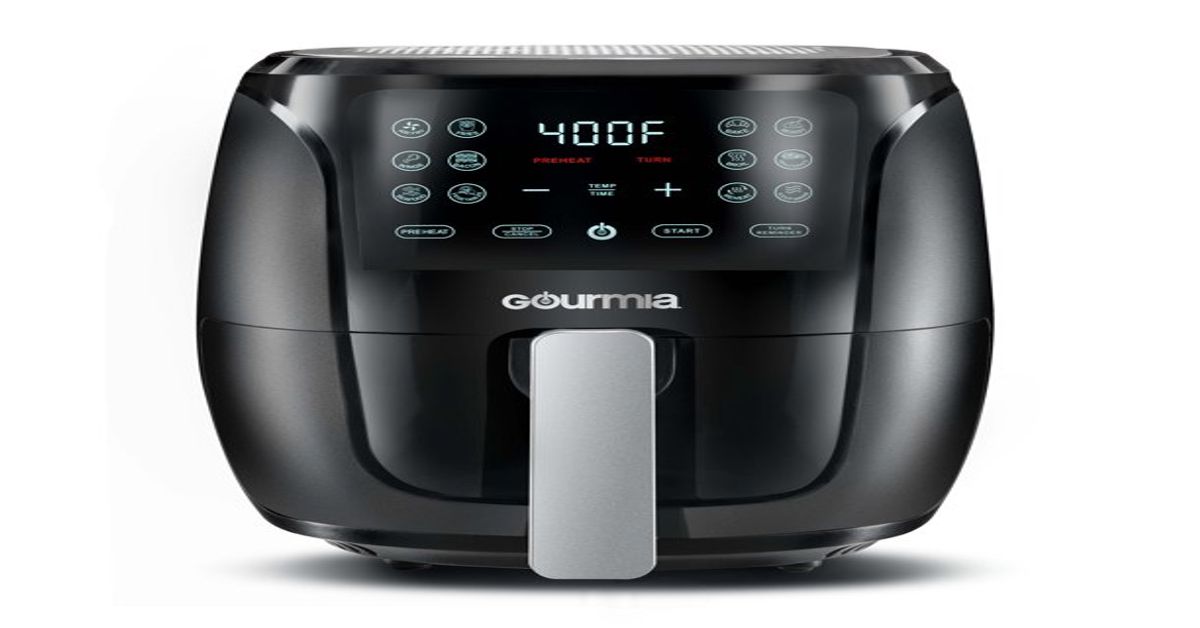 This Gourmia Digital Air Fryer has Fry Force 360° Technology that allows foods to be cooked quickly and evenly without too much oil. It also features 12 one-touch modes so you can air fry, bake, dehydrate, and more in just a single tap. The nonstick basket and crisper tray are dishwashers safe for easy cleaning.
This 5-quart air fryer makes nice chicken wings with crispy skin and a juicy center, at par with the outcomes by Ninja and Dash ovens. Likewise, it also made very crispy french fries and toasty mozzarella sticks, the CNET reviewers said. 
5. Beautiful Air Fryer by Drew Barrymore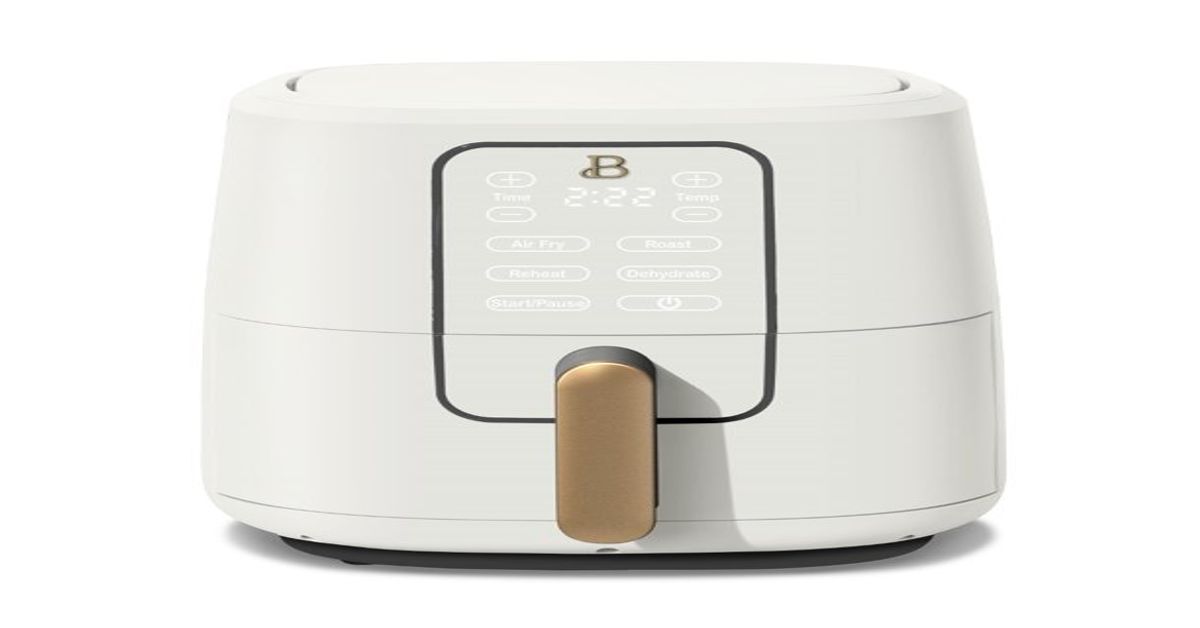 To finish off the top 5 best air fryers, we would like to show you this air fryer recommendation from actress Drew Barrymore's new kitchen line that performed well in a series of testing, according to CNET.
Too busy to cook for dinner? Go ahead and try this Beautiful 6 Quart Touchscreen Air Fryer where you can air fry, roast, reheat, or dehydrate your favorite meals. Aside from the sleek design, this air fryer preheats food 50% faster than a traditional oven with a 5-pound food capacity ideal for serving 5 to 7 people.
The  Beautiful Air Fryer's interface is pretty smooth, although the Ninja's slightly simpler control is more likable. But in terms of capacity, this one is bigger than the Number 1 in our list. That being said, this would be a great option since it is $11 cheaper than the Ninja\.
Apart from the white as featured here, it also comes in black, gray, and sage green.
There you go, our top picks for best air fryers. We hope that you have enough information for you to decide what to buy. Whatever your major considerations are, be it the overall functionality, design, capacity, or affordability, the choice is yours to make.
Before we finally end, allow us to debunk the myth against air fryers. The air fryer is not bad for your health. In reality, cooking with an air fryer means you can get foods that taste as if they've been fried but with minimal to zero oil. This kitchen appliance has become in demand because it enables people to consume snack-type foods but with less fat and fewer calories.