Generate Buzz With These Experiential Event Marketing Ideas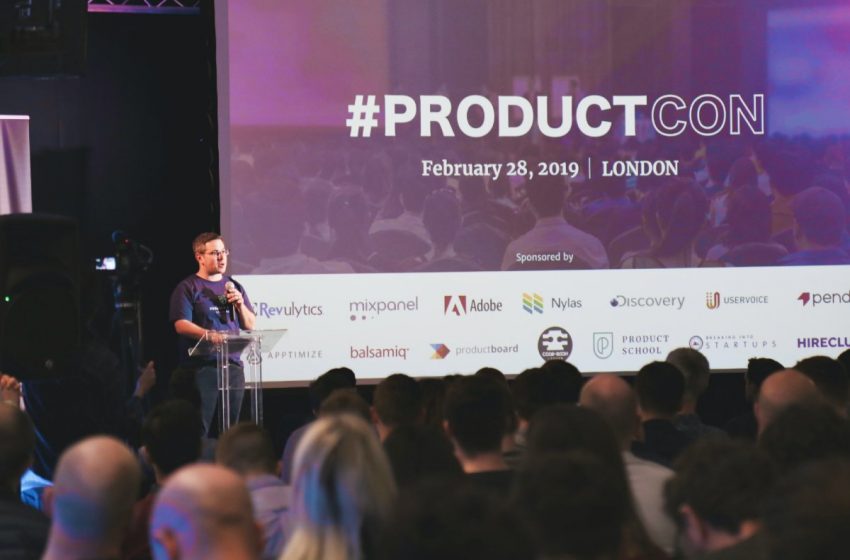 If you ask anyone in marketing, they'll all agree digital marketing has never been more aggressive. In the past, it seems as if it was never this intense. In actuality, it is going to more aggressive in the following years, but does that mark the end of marketing towards customers offline?
Definitely not.
100% of your customers won't be online most of the time and won't be on all the platforms where you make your online ads available. If there's a cardinal rule in marketing and advertising, it's about not settling for mediocrity. Doing otherwise would just be bound for failure. So when it comes to leaving a long and lasting impact on your target market, conducting an experiential event marketing design will be the best choice. According to a survey by Event Marketer, 98% of the consumers have created and shared digital content after attending branded events. Now, that's one way of getting people to talk, and here's how you can do just that for your own brand.
Tracing back to history and a glimpse inside the production
One way of developing relationships is by sharing one's own history. Whether it is between friends, acquaintances, lovers, relatives, and even brands—sharing history is a meaningful way of commemorating a long but notable journey.
Every brand has a humble beginning. From a 40 sq. ft. shop to multiple warehouses across the country, these major transitions are inspiring for the target market and it helps build a personal relationship between the brand and the consumer/client through encouraging inspiration. Between significant milestones, a great marketing design can help tie up these moments together in order to create a cohesive flow from the beginning of the journey, up to where the brand is now.
The use of interactive art installations can help involve the senses in order to go beyond seeing the photos and relics hung on the wall. Pieces that the audience can touch, taste, smell, and play with encourages and deepens the relationship more. This exhibition strategy can also be applied in demonstrating what goes to the production of the brand's most famous products. This form of marketing promotes transparency and spreads information that can further fascinate the target audience.
Product sampling
Aside from raffle promos, product sampling is probably one of the most famous forms of experiential event marketing. Often encountered in supermarkets, there's nothing more than sparks curiosity and excitement other than free samples given in the form of free tastes, a strategy often used by food brands. It's a marketing strategy that is surely hard to resist. People of all ages from toddlers, teens, and adults enjoy being able to try on a new food product and it even encourages an immediate purchase right after by making the product available for sale just right in front of you. In fact, 35% of customers who have tried a sample actually end up buying the sampled product during the shopping trip.
As popular as it is, there are already many brands that do the same marketing strategy. The real challenge comes back to thinking of ways on how you will stand out. With an expert event marketing designer, you can be distinct from your competitors. Some ways include using bold signages or presenting the food in all the possibilities on how it could be cooked. All of this can attract attention from shoppers passing by.
In 2011, an Ikea store in Essex, UK hosted a sleepover for its customers after noticing the demand from a Facebook page called "I wanna have a sleepover in Ikea" wanted just that. Giving in to the demand of the 100,000 group members, it finally opened its doors for 100 people. It gave them a chance to spend a night in the warehouse while being given manicures and massages then finished it off with a bedtime story read by a popular reality TV star. Ikea was successful with its event idea and brought people in the door.
Do-it-yourself activities
When it comes to experiential event marketing design, use Do-it-Yourself activities. DIY's in brand promotion has to be the most engaging of all events. With the popularity of YouTube and Pinterest DIY culture, people are more excited to involve themselves in activities. They are free to create their own spin of the products under their favorite brand. This type of marketing strategy is a favorite of the Brazilian flip flop brand, Havaianas. Every year, they conduct the Make Your Own Havaianas (MYOH) wherein the audience can customize their own flip flops.
The first stage starts with choosing the perfect sole for you. Then you can choose between a top and slim fit, your own choice of color, and shoe size. During the last step, it allows you to add a variety of embellishments of your choice to truly make your own personalized pair of Havaianas. This type of event marketing design encourages the use of all senses. It also involves the right amount of physical activity and lots of chances to socialize with the invited guests. Usually, the guests invited would involve popular bloggers, influencers, and mall-goers who can afford to buy their own pass for the event.
With its popularity and evident efficiency, this marketing strategy is a regular operation of traditional businesses. Nowadays, you can visit a store and customize your options. For example, you can personalize makeup products or customize your own box of chocolates for loved ones. This type of activity creates more stir, it also gives a sense of accomplishment and self-fulfillment that will remain unrivaled from a simple purchase of a brand's product right off the shelf.
Conclusion
Millennials, as they say, invest more on experiences than material things. To expand brand awareness now is the best time to finally put your business out there. Let your target consumers fully immerse themselves in your products or services. Let them use all their senses and get the best experience.