Launching Your Site? Post These Essential Web Graphics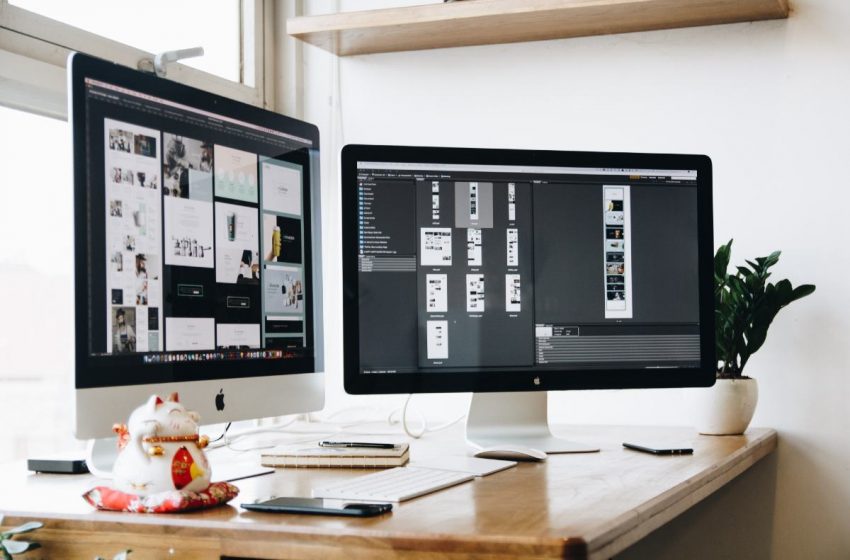 If brands aren't investing in website graphics, they're not maximizing their website's full potential. But do brands know what graphics for website design are? In this article, we'll tell you what website graphics are, why they matter, and where to get unlimited web graphics.
First, let's define what website graphics are. Anything that points to your website's visuals, those are web graphics.
Examples of web graphics:
Photography
Illustrations
Icons
Shapes
Backgrounds
Charts
Patterns and shapes
Maps
Typography
Adding images on your website will help persuade, educate, and entertain your audience. Plus, you can even boost conversion rates too. It visualizes your offer or promotion, enhances your branding, and eases user navigation.
Some businesses don't see graphics for website design as a worthy investment. However, website visuals are your brand's asset. In this article, learn why visuals matter. Plus, know which web graphics you need.
Why Graphics for Website Design Matter
Neil Patel claims that visually appealing sites have the potential to increase sales to 16.5 percent on average. The experts from Marketing Sherpa also say videos attract 300 percent more traffic on websites. These figures go to show that any eye-candy lures website visitors in, simply because humans are visual creatures. Our brains process visuals around 60,000 times faster than text!
So if you're still in a pickle about whether or not to invest in graphics for your website, here are three reasons we think you should:
1. Communicate more than texts and photos
The primary reason why brands hire web or graphic designers is because of the power of visuals. Graphic design can communicate a brand's offer and message in a way texts and photos couldn't.
However, not everyone knows what goes into website graphic design. You have to have a creative eye to put together a cohesive design that screams your brand identity. The concept of web graphic design is built on marketing psychology, concepts, trends, and overall creative flair.
For instance, displaying photos of people on your homepage might not incite the same emotions as showcasing bold and colorful illustrations. Your text-based menu options don't offer seamless user navigability as compared to menu options with icons.
Overall, your website's customized graphic designs can speak to your audience better than stock images and photographs.
2. Break up sections on your website
Your business website contains all the information your users need to know more about your products or services. Sometimes it can be tempting to dwell on written content to explain your offers. However, users quickly get distracted when your website appeal is not visually oriented.
That being said, using graphics for website design is vital to break up sections on your website. You can balance your texts and visuals to provide users with an enjoyable browsing experience. Graphics are excellent ways to give your users' eyes a breather when consuming too much information. And the bonus is that if you ace your graphics, you'll even lead them down the sales funnel.
3. Prevents bounce rates
SEO is extremely crucial for your brand's success nowadays. Since every marketer is moving their strategies online, it's high time you amp up your tactic. You need to captivate users through compelling graphics, and when you do, they stay on your site longer.
In turn, this can decrease your bounce rates. A bounce rate is a metric that pertains to how long users stay on a website, and this is an essential gauge in SEO to weigh if your business is relevant to your audience.
The higher the bounce rates, the lower your relevance and authority are. As a result, your website will lower page rankings as well. And to boost online presence, every brand must aim to appear on search engines' first pages. This is the only way you can thrive in a fierce competition. If you can entertain your audience with your web graphics, expect them to linger on your site longer.
Types of Website Graphics
When working with graphic designers, marketers mostly provide the design brief. And this is imperative to have a positive and professional outcome — one that is fit for your branding. That being said, you must know what type of graphics you want for your site. And here are the common graphics used for web design:
Logos
Your logo is the best representation of your brand. And this is where you can instill brand recognition when your audience sees your website. In web design, branding consistency is essential. That way, they remember your brand when exposed to several marketing campaigns. You can integrate logos on your homepage, landing pages, or even your blog content.
Photos
You can go for the realistic imagery on your web design. However, to stand out in a tough industry, never go for stock or cliche photos. For one, other businesses that skimp on website graphics are also using it. This doesn't make you, in any way, shape, or form, unique. So if you're banking on photography, make sure that you hire professionals for these.
An alternative to posting your photographs is user-generated content (UGC). Many are more inclined to share photos of themselves using products and services. In turn, as Hootsuite states, businesses see this as an opportunity to increase authenticity and trustworthiness. This could help your visitors make purchasing decisions or take action.
The type of graphic format suited for photographs is JPG. JPG files are suited for smaller images. On the other hand, PNG files are mostly used for larger graphics in website design. If you opt to post UGC on the website, make sure to ask your customers or clients' permission. This way, you won't get into any trouble when you repost it.
Illustrations
Another graphic type that is highly trending these days is illustrations. The upper hand of using illustrations is that you have all the creative freedom to make them look unique and communicative. After all, illustrations do tell a story, according to The Lingo Team. Bonus points if you have bold, fun, and quirky illustrations. It will become more entertaining and engaging to your visitors.
Moreover, illustrations are also highly versatile. You can use them on landing pages, blog articles, infographics, or marketing materials.
Illustrations come in two forms: Raster and vector illustrations. Raster images contain pixels or dots and aren't very scalable. The quality gets compromised when you size up raster images, not allowing for versatility of use. When it comes to loading time, raster illustrations load quicker because they are smaller in size.
On the other hand, vector illustrations are created using mathematical equations. These are typically bigger in formats and can be sized up without compromising quality, making vector illustrations excellent for marketing materials.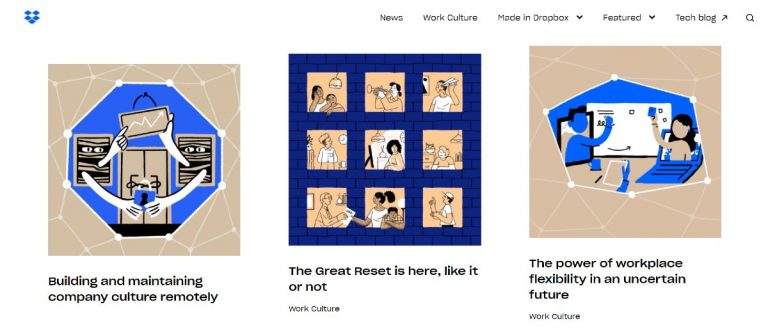 Slack, Dropbox, and Headspace are few of the brands that use illustrations on their website. Through illustrations, they developed a visual language to communicate with audiences and tell them a story about their products or services.
Mascots
Mascots are also another symbolic representation of a brand. It's an effective way of interacting with new and old customers because they offer personalized communication.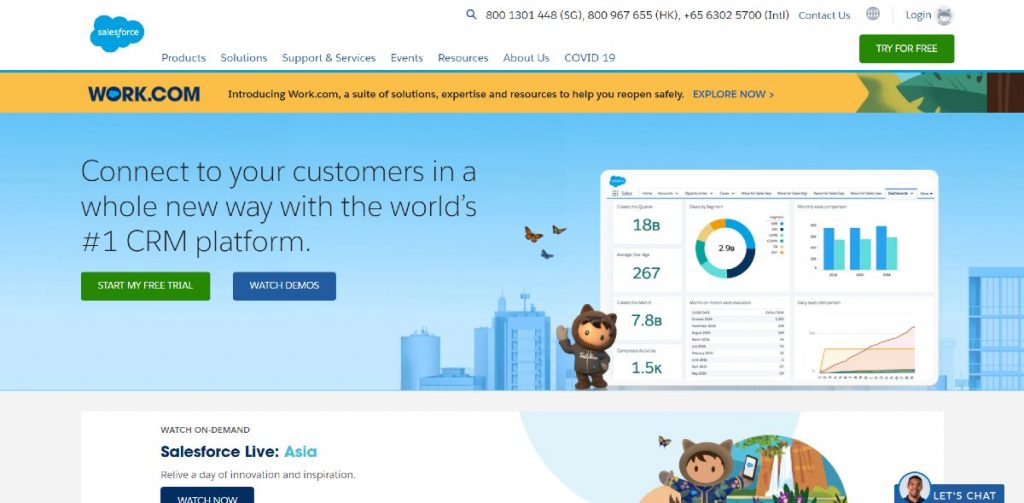 Companies like Salesforce and Mailchimp have their mascots. You'll see Astro (the most recognized Salesforce mascot) strategically placed on their website like on their landing page or banner. Meanwhile, Freddie (Mailchimp mascot) stays cozy beside their wordmark logo. Bonus points to them for having cute or fun-looking mascots. This further increases recognition of their business against their competitors.
Animations
Animations are manipulated figures, so they appear as moving images. Plus, animations are fun and lively and offer interactivity, making your website modern and competitive. These are typically in GIF formats.