Best Massage Guns for 2022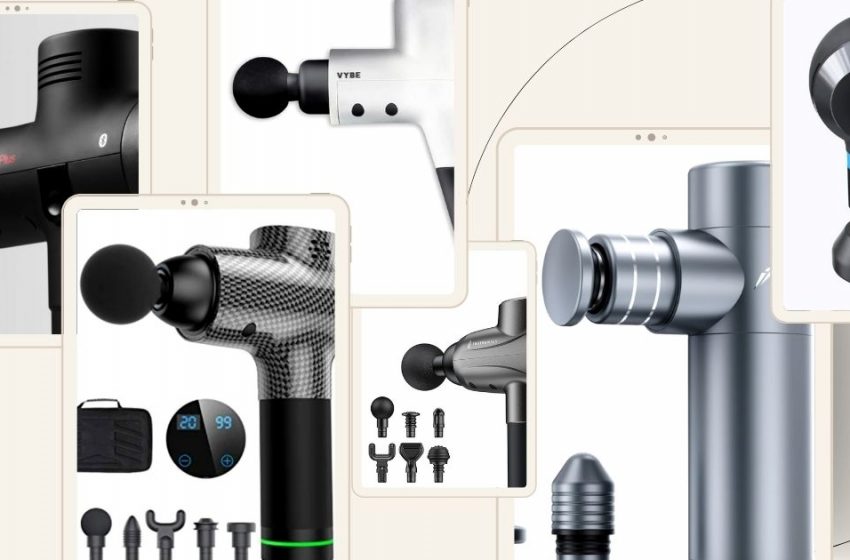 Massage guns offer instant relief to tense muscles, making them a favorite gadget among just about anyone who works and plays hard. Here are some of the best options we found based on functionality, portability, and price point.
1. TaoTronics Deep Tissue Percussion Massage Gun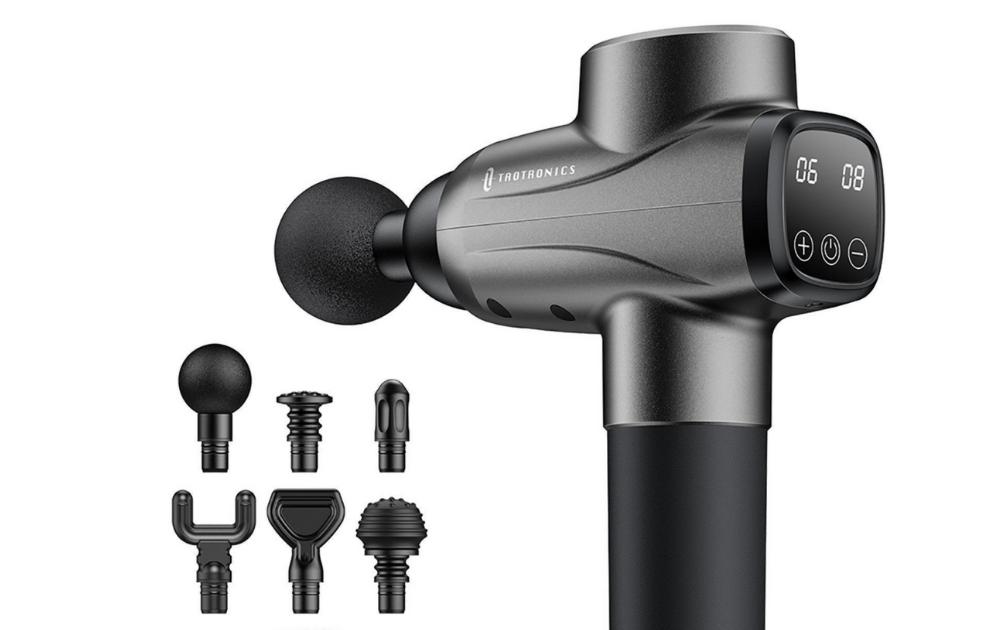 First on the list is this TaoTronics massage gun which offers a soothing massage to relieve muscle soreness. This product has a total capacity of 2,600mAh and six specialty massage heads. It also includes a practical travel case, which makes it easy to take with you wherever you go.
One of the best things about this massage gun is its ten intensity levels. Because of this feature, it can cater to your varying needs, depending on how tired your muscles are.
Its original price is $99.99, but you can buy it now for only $45.99.
2. HoMedics Physio Massage Gun
HoMedics Physio Massage Gun eases muscle tension and promotes recovery. This product has three intensity levels. That said, it can suit your needs and give you a unique massage experience. In addition to that, its lightweight design makes it possible to treat your aches and pains with minimal effort.
Its regular price is £129.99, but you can avail of it now for only £79.99.
3. Muscle Gun Carbon
The MuscleGun Carbon has a noise reduction brushless motor to give a deep tissue experience. Also, this gadget can deliver up to 3,200 strokes per minute and produces up to 50lbs of force. As a result, it can give optimum pressure to ease deep tissue ailments.
Its original price is $249, but you can now buy it for only $199.
4. Vybe Percussion Premium Muscle Massage Gun
With its 200 strokes per minute feature, this muscle massage gun can break up knots and soothe muscle tensions within seconds. And because its 24V brushless DC motor only ranges from 50 to 60 decibels, the gadget is low-noise, allowing the user to relax and enjoy the massage. This product is also easy to pack – which means you can use it to cut down recovery time anywhere.
Its original price is $229.99, but you can buy it now at $174.99.
5. Therabody Theragun Elite
With Elite's 120-minute total battery life and intelligent app integration with Bluetooth, it can melt away your tension while keeping things convenient. Aside from its long battery life and connectivity, its QuietForce Technology QX65 makes the most silent experience possible. In addition, it has an Active Torque Control, which maintains its 40lbs of force without diluting its quality or speed.
Its regular price is $399, but you can avail of it now at $299.
6. Hyperice Hypervolt Plus (Bluetooth)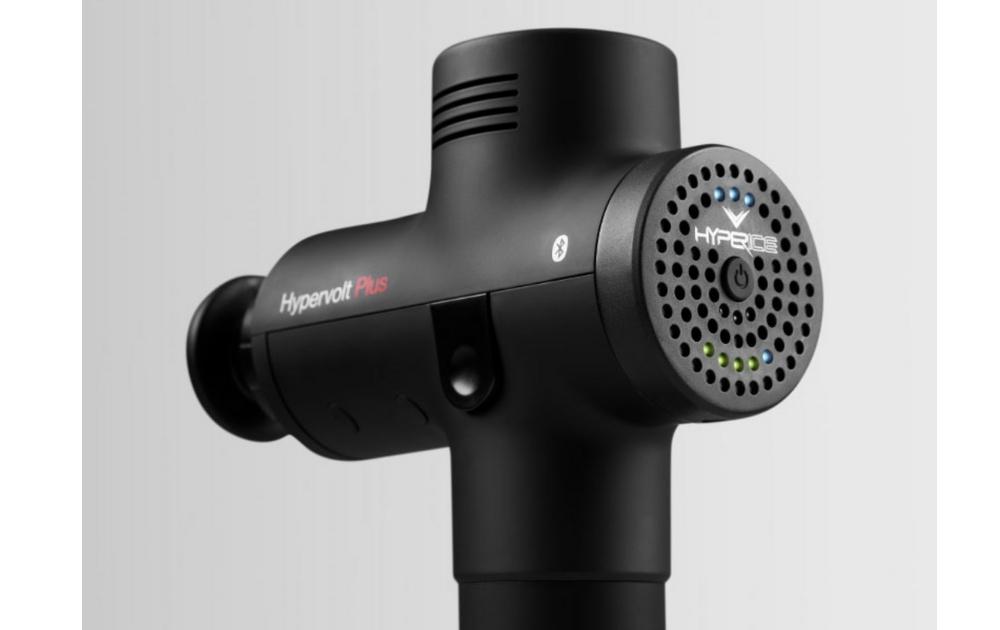 Hypervolt Plus has a high-torque 90W motor and three adjustable settings. As a result, it can allow you to customize the amount of pressure applied to your muscles. Aside from its adjustable settings, it has a Move Better feature, which gives you the ability to loosen your muscles on the go. This massage gun also has five interchangeable head attachments for personalized treatment.
Its original price is $599.99, but you can enjoy It now at $369.99.
7. RENPHO C3 Massage Gun
This massage gun has – not one, not two – but 20 adjustable speeds of up to 3,300 revs per minute. In addition to that, it also has six massage heads shaped to fit your needs, including a ball head as well as air cushioning soft wedge, bullet, hammer, and U-shaped heads. The battery charges within two to three hours and can last up to eight hours of working time.
Buy it now at $99.99.
8. Power Plate Mini+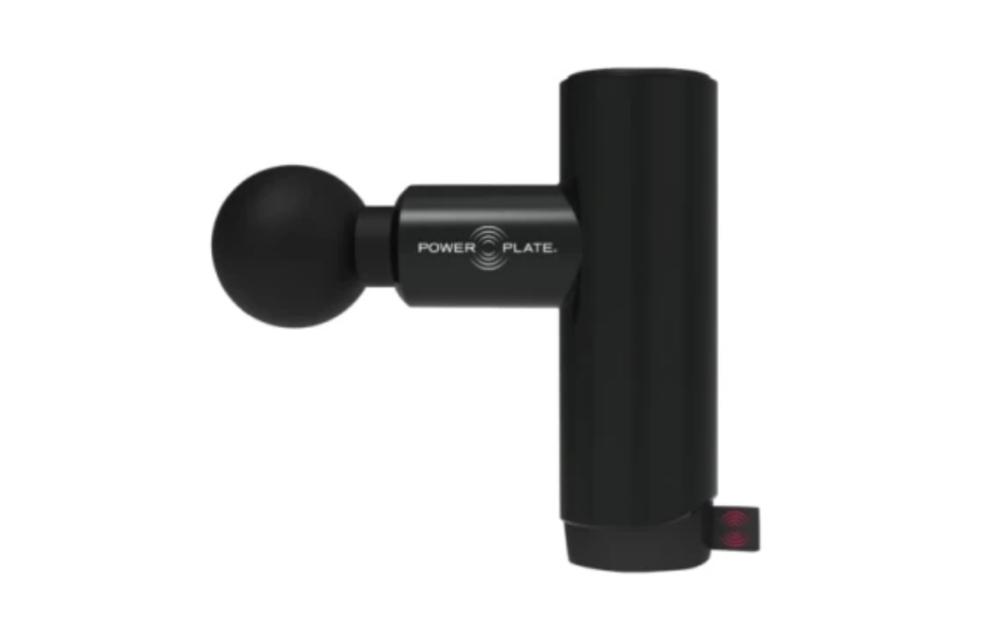 This massage gun can fit into a backpack, purse, or gym bag because it only weighs under one pound. You can use it to relax muscles and promote blood flow. In fact, athletes like F1 race car drivers, NFL players, and PGA golfers are huge fans of the Power Plate's vibration therapy.
Buy now at $134.25
9. Revoca Pro SE Massage Gun with Charging Dock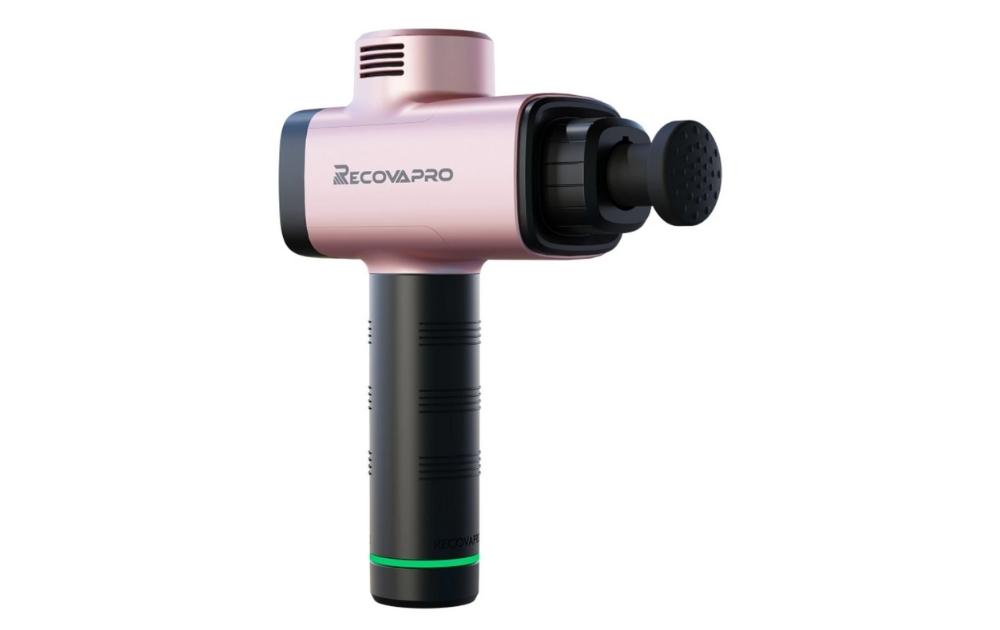 Who says sports massage is only for pro athletes? With this product, you can experience professional-quality sports massage wherever you go. Revoca Pro can relieve muscle stiffness and chronic pains, which can improve your fitness performance. For instance, Sports enthusiasts like Scottish SPL Champions and Rangers FC trust Revoca Pro SE for optimum preparation and recovery.
Its regular price is £359, but you can get yours now at £229.
10. Ached Away Pro Percussion Massage Gun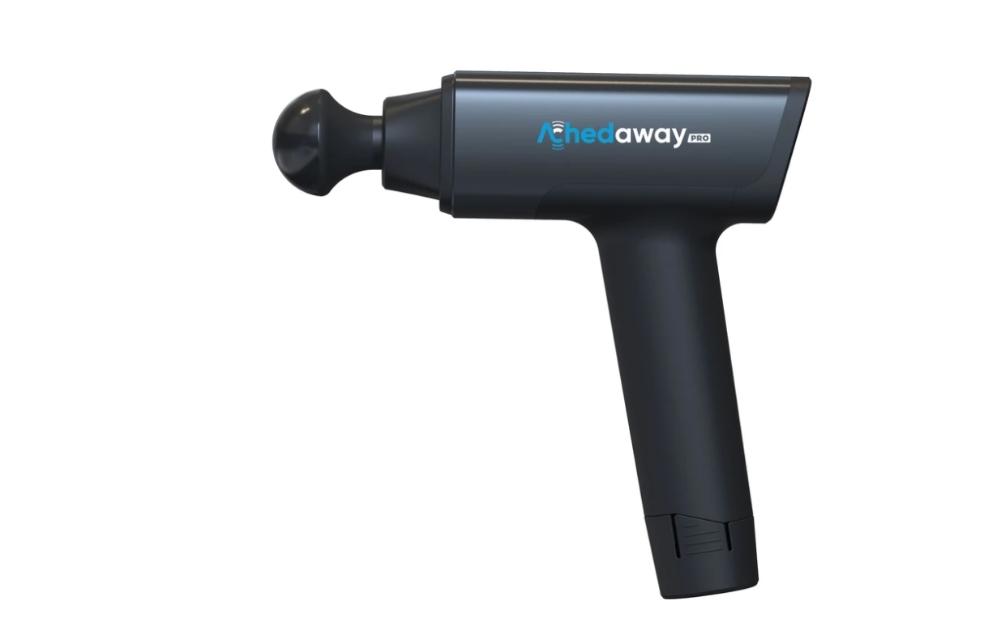 This apparatus has a 3200 mAh Lithium battery which you can remove when you don't use it. When its running time exceeds 20 minutes, it will stop on its own to protect you from any risk. This massage gun includes a hand-carrying case, which provides easy portability.
Buy it for $400.
11. Wahl Deep-Tissue Percussion Therapeutic Massager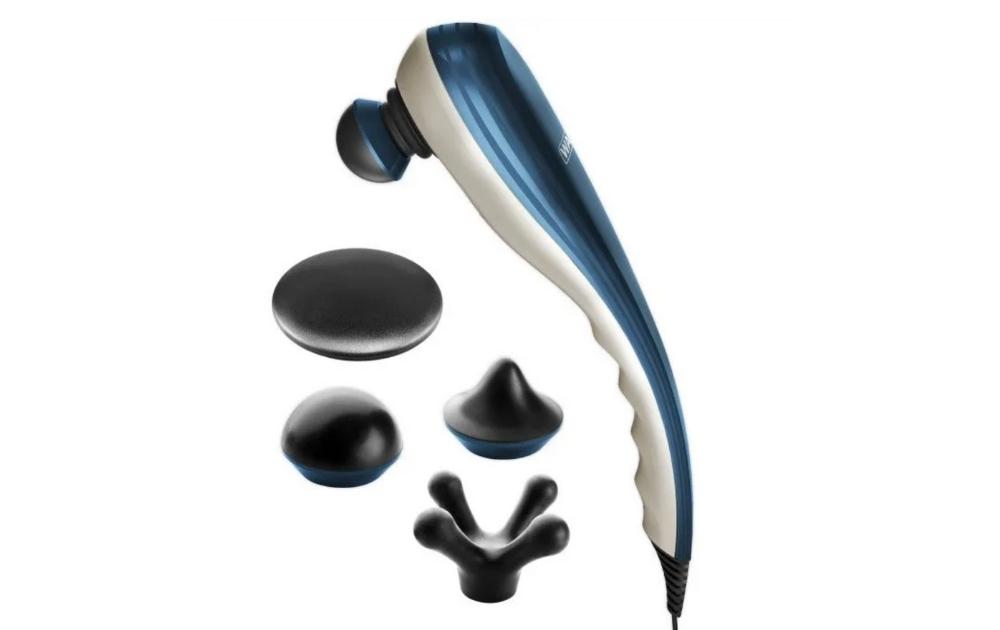 This device allows you to enjoy the benefits of deep tissue massage without paying a visit to the spa. One look, and you'll know it was designed well. For instance, the long handle makes it effortless to use. Also, this massager can be used for head-to-toe relief, making it a versatile wellness gadget.
Buy it now for $39.99.
12. MyoLite MyoMaster
The 10mm depth of this deep tissue massager makes it perfect for people who are always on the go. This device's changeable speeds have the power to send signals to your brain, which manages chronic pain. In addition to that, it sends short pulses into your body, improving its range of motion.
Its original price is £199, but you can get it now at £99.
13. Shavron Massage Gun
This massage gun features a smooth percussion tech that targets muscle tissue without stalling the motor. It also has a luxury carry case and universal charger, so you can experience recovery everywhere you go. This device's exterior has an oil coating that makes it sweat-proof.
Its regular price is £229.99, but you can buy it now at £199.99.
14. Portable Massage Gun AddsFit Mini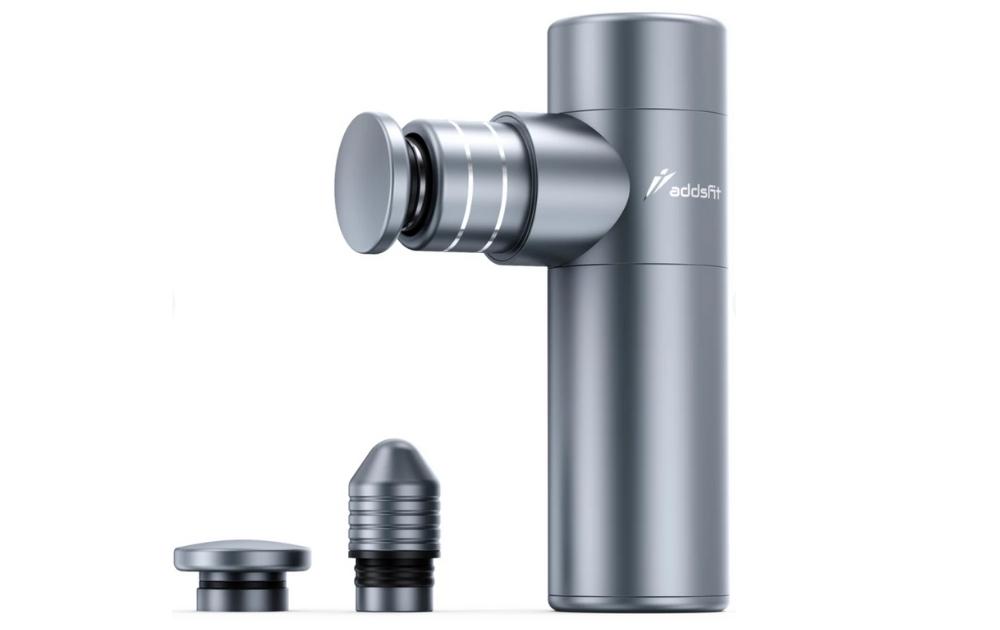 With less than 40dB working noise, this device allows you to experience muscle therapy without disturbing phone calls. So, yes – you can talk on the phone with a massage gun pointed at your back, and the person on the other line won't be any wiser. Despite its size, this portable massage gun can provide 3,000 percussions per minute, making it powerful enough to soothe sore muscles.
Get it now for $105.
15. Legiral Portable Body Muscle Massager Professional Deep Tissue Massage Gun
This massage gun allows you to control the right amount of pressure to relieve muscle pain. With up to 3,200 percussions per minute, you'll get the same experience from professional treatments. Its lithium-ion battery can be used for up to six hours, and it only needs 45 up to 120 minutes of charging time.
Get it now for £49.95.