These Ecommerce Website Design Inspirations Will Transform Your Startup
An Ecommerce website is the heart and soul of businesses that offer their products and services online. It allows entrepreneurs to cater to their customers 24/7 without having to hire cashiers or salespeople. But with the millions of eCommerce stores all over the internet, how can you make yours stand out?
For many, having a striking website means spending a lot of money on web design services. Before you create your own, get inspiration from these best eCommerce websites we found: 
GrooveJar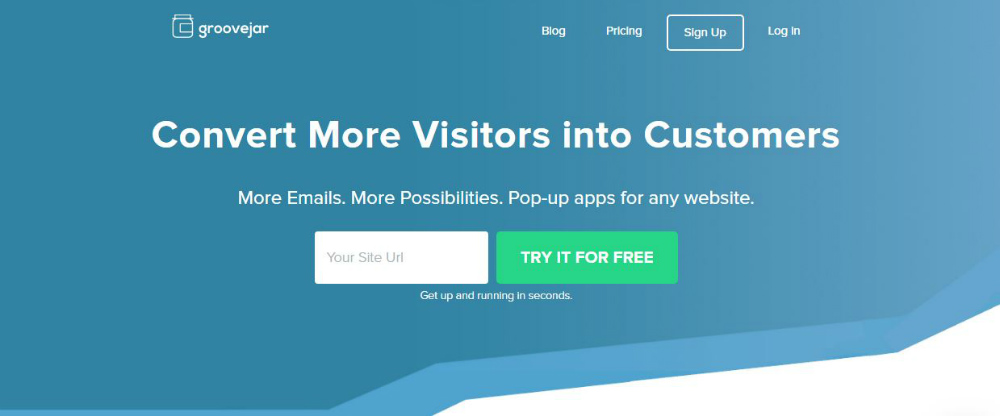 Groovejar is a startup that provides marketing solutions to other startups to increase sales and revenues. A quick navigation of their website will reveal how effective it is. The layout is simple that you can easily gather all the information you need from them even without scrolling.
As they say, practice what you preach and GrooveJar exactly does that as they use their own product on their website. Their UI/UX design follows all the best practices. Plus, they provide helpful features that prospects can see right in front of them.
Uppercase Magazine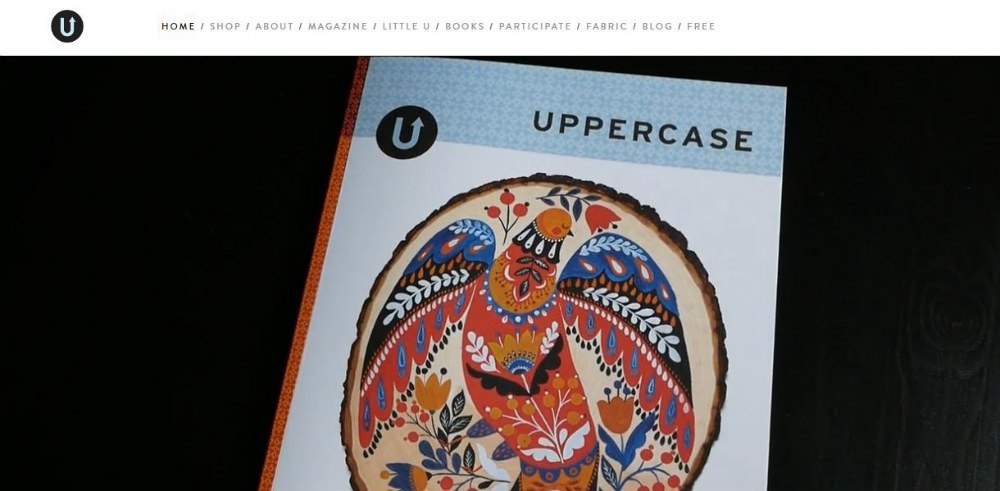 Uppercase Magazine publishes and sells books and magazines for the creative and curious. Their website includes creative stop-motion product videos that are used to describe their products. And they do this so well, taking product descriptions to a higher level.
This ecommerce website design is one of the most beautiful around. It perfectly matches the products that they sell.
Love With Food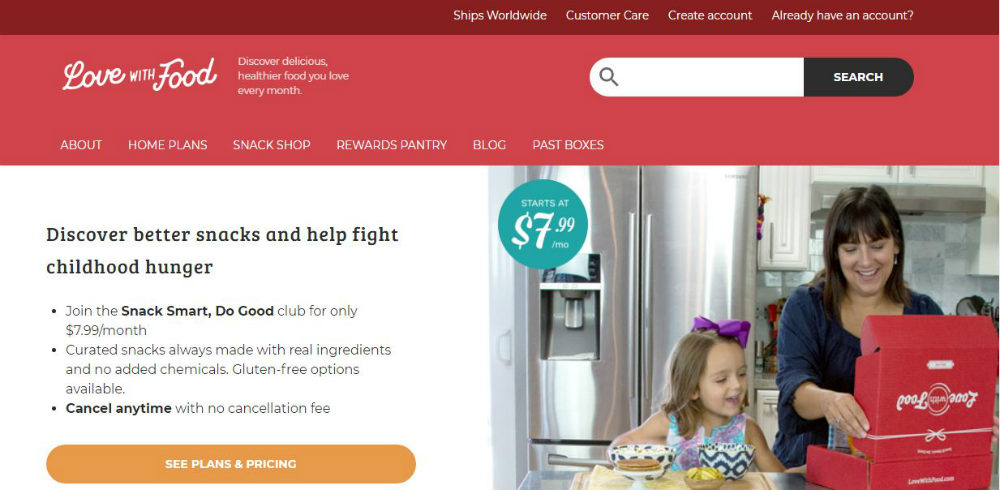 An ecommerce site that delivers gourmet food at your doorstep, Love With Food takes the hassle out of shopping. The site uses engaging videos, crisp photos, and clear descriptions of their offerings. The concept of the startup is wonderful enough, add to that the ease and convenience that the site provides.
The site has pages where you can meet chefs, learn about new recipes, and of course, shop for products that are unique to the brand.
Cruisemasters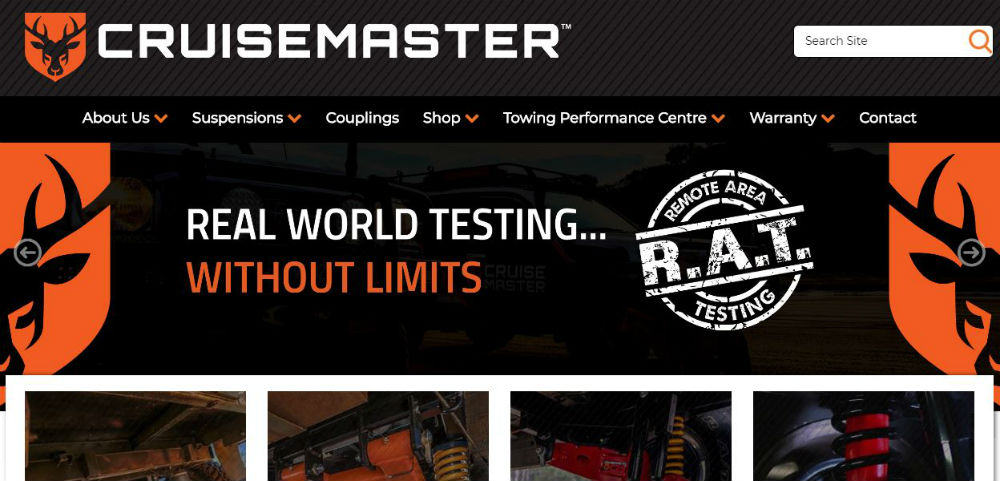 Cruisemasters may look complex to the uninitiated, but for the experienced, this website works as intended. The site provides information rather than just a product image with a corresponding price and an 'Add to Cart' button.
The product page is complete with banners, captions, tabs, and so much more. A store locator is also in the mix, adding convenience to their shoppers. The site highlights the benefits of the products which should always be the main focus.
Vertoe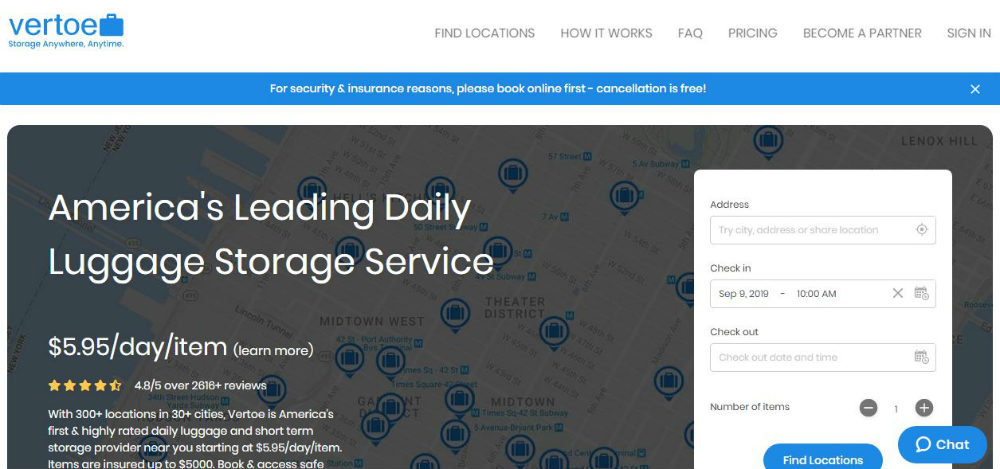 Booking a luggage storage location has never been faster with Vertoe's ecommerce website design. They take pride in optimizing their website to load quickly, thereby allowing them to provide their services faster. The website works across multiple platforms—desktop PCs, tablets, and mobile phones.
Furthermore, they no longer require an app that their customers should download to book thus lessening the friction on the site.
Azteca Soccer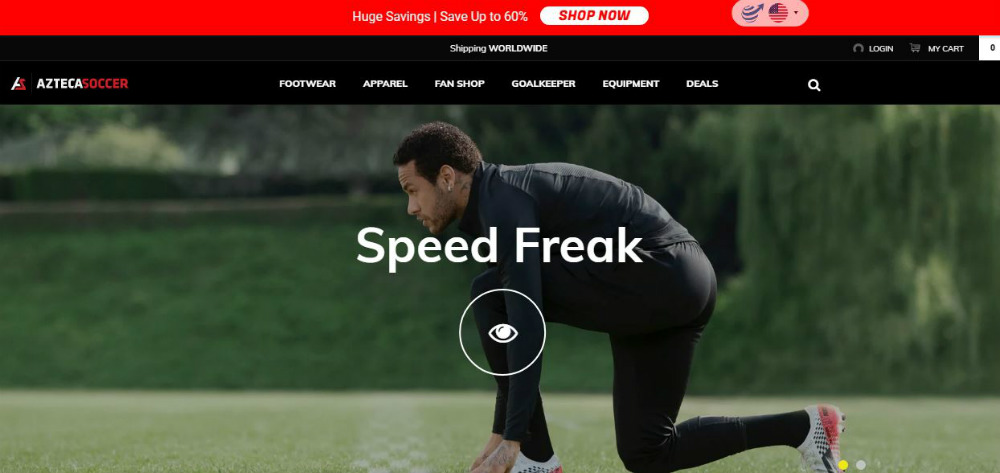 High-quality photography is essential for an effective website as shown by Azteca Soccer's homepage. The site is bright and bustling with life which is very apt as it is an eCommerce site for sporting goods. It has a layout that's easily navigable and an overall design that gives a boutique sense of shopping rather than the usual online store atmosphere.
Buyers are given a good experience as they can find what they're looking for without much fuss.
SimpleShowing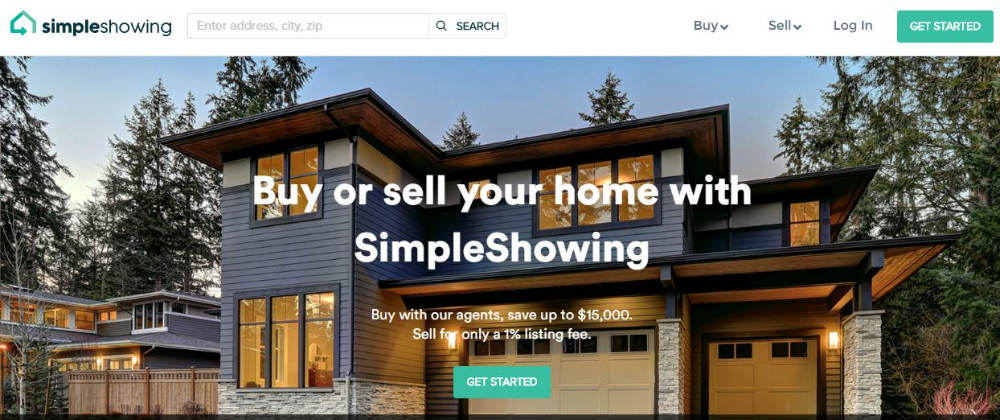 Startups can learn a lot from SimpleShowing's website. It is designed with the capability of generating new leads without being intrusive. It has a live chat tab that allows customers to contact them easily while giving you the ability to get their contact information such as email addresses and phone numbers.
The website also has a feature that allows them to take a look at their customers' journey when they visit the site. This allows for better webpage optimization as well as improvement of how they can serve their customers.
Fronks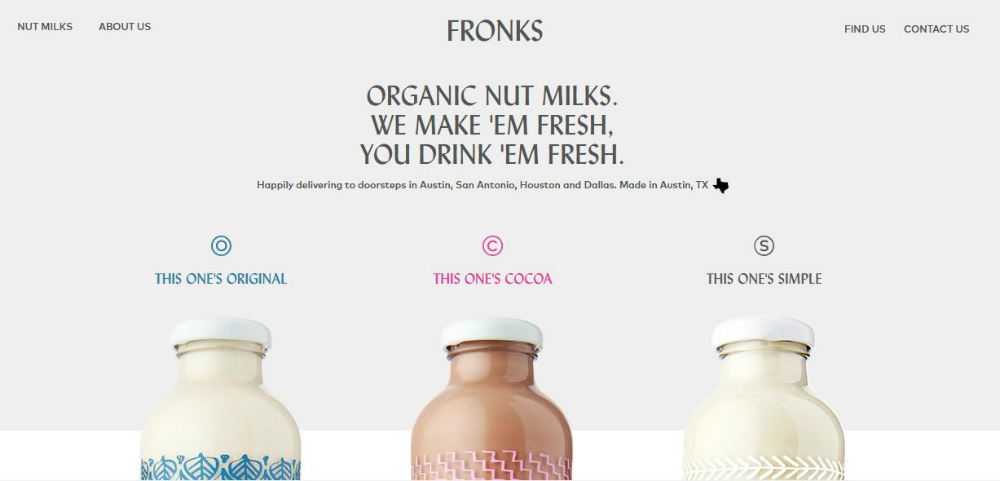 Right off the bat, Fronks' website clearly shows its viewers who they really are and what they have to offer. The site has a clean, simple, and ultra-modern appeal that truly represents the products they're selling. The bottles look enticing and with only a part of them showing, you'd really be intrigued to click on them and see them in their entirety.
Even the text is straightforward, they make nut milk and they deliver them to you fresh.
Ancient Strains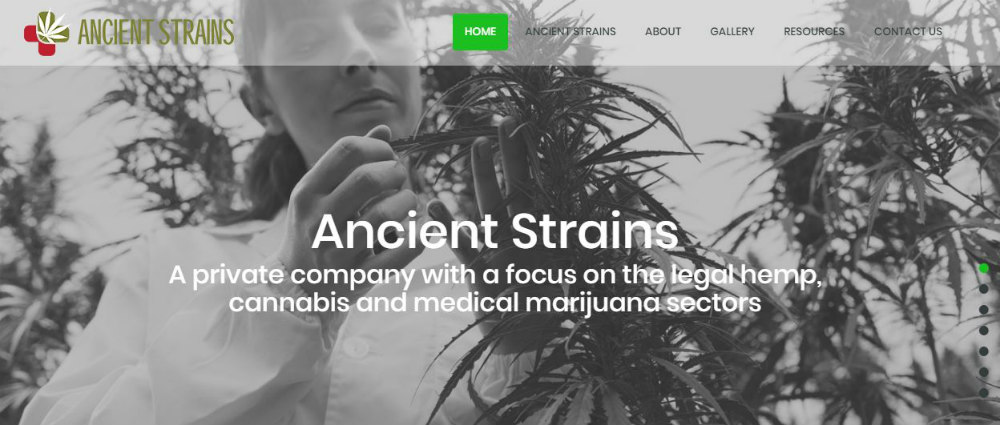 Ancient Strains' main goal is to provide information to investors in the cannabis and medical marijuana sectors. It is a corporate presentation tool that highlights their clients' capabilities in a unique and exciting format. It uses an animated 3D flip design that is truly engaging.
With a minimalistic approach to the text and graphics, this ecommerce website design makes it easy for viewers to find information about the company.
Scentos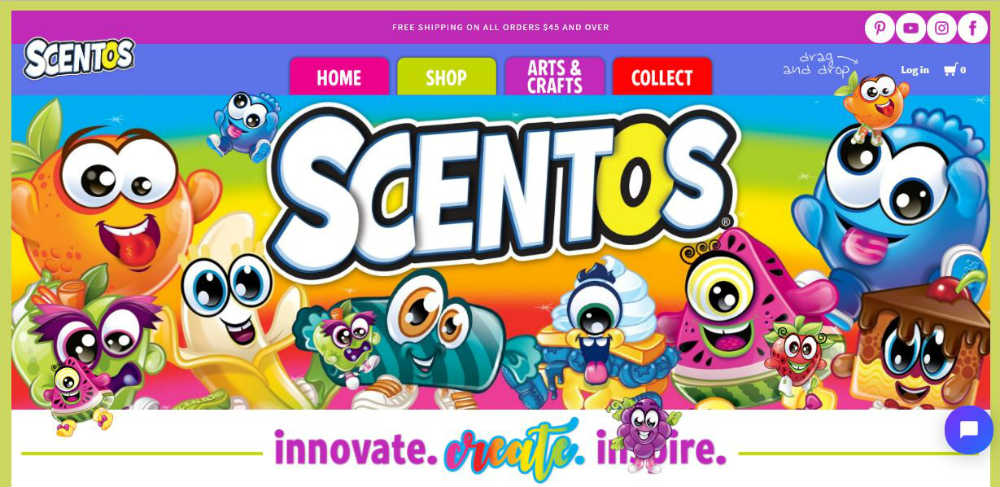 The bright and vibrant colors, fonts, and overall design is a perfect fit for Scentos. The website promotes not only the products but also camaraderie for children of all ages. The website includes fun activities and projects that kids can take part in which makes it an enjoyable site to visit.
The images and texts are laid out in such a way that the whole site doesn't look crowded with its clever use of open spaces. Truly an eye candy, not to mention easily navigable.
Custom Barres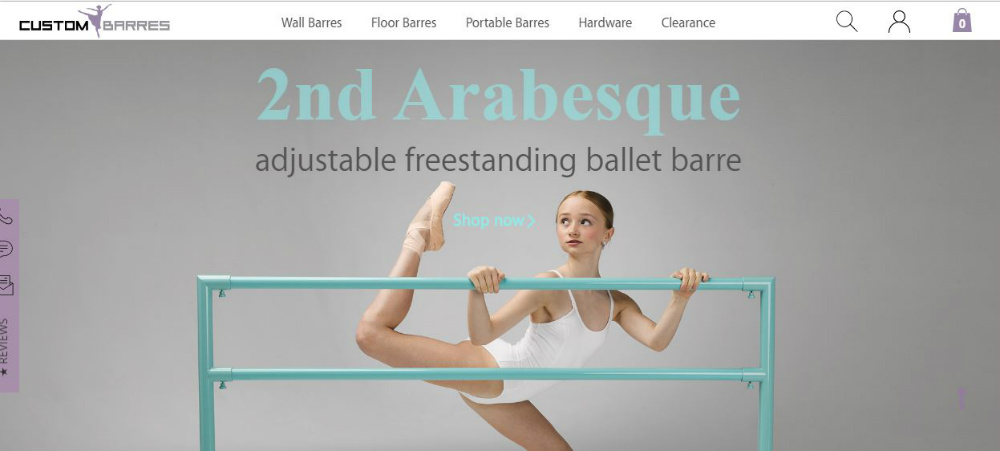 Beautiful is an understatement when describing the website of the fitness and dance equipment store, Custom Barres. The site is filled with images of dancers in dynamic poses and the products that are photographed in high-resolution for a clean and crisp finish.
The website has a long-form landing page asset that showcases the products along with a table of contents. The product descriptions are clear and concise allowing no room for buying mistakes.
New Chapter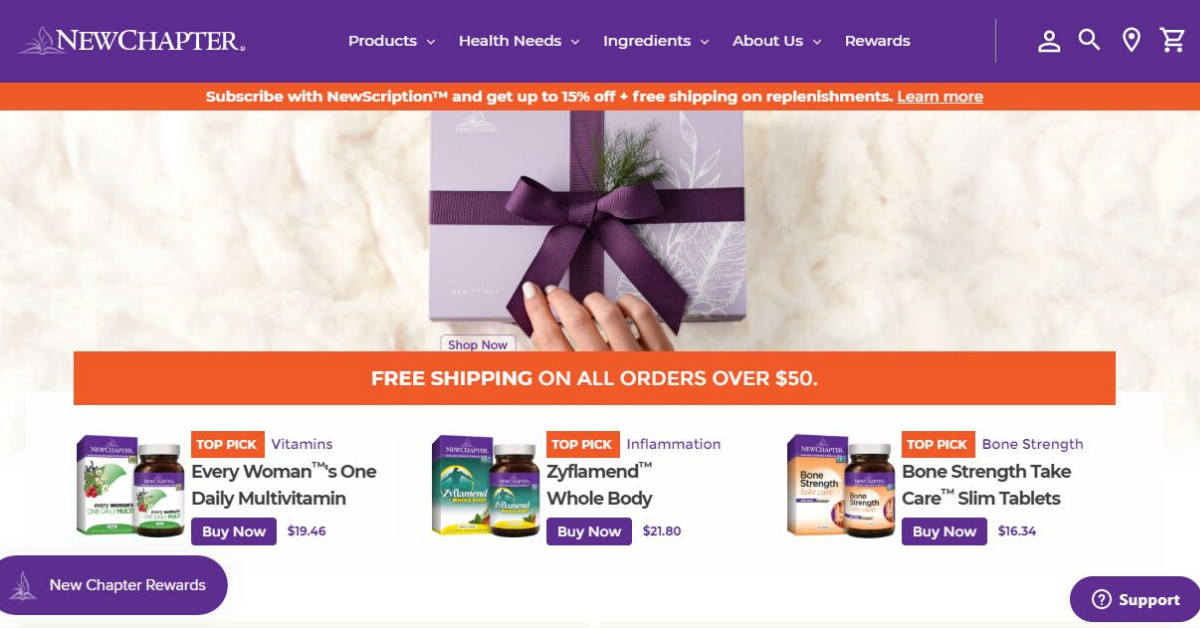 Finding the right health regimen can be confusing for most of us. The New Chapter website design has made it easy for customers and prospects alike to see what they need most. They have quizzes and personalization features for viewers to know exactly what they need for their health.
They have integrated brilliant innovations that make eCommerce experience for their customers really good. The website is engaging and simple to navigate. The aesthetics are also noteworthy with beautiful images, ample white space all over, and an overall design that is easy on the eyes.
Huckberry
Winning the 2015 Best of Ecommerce Awards given by Gorilla 360, Huckberry is no doubt one of the top eCommerce websites in its class. What made them win the award was their focus on customer experience more than making a sale. If customer loyalty is one of your main goals for your brand, this is the website to look up to.
Their store offers high-end products as well as those that are in the mid-range in terms of price. The website recommends what the customer needs instead of pushing them to buy the more expensive ones, which is a hit when you want to build trust for your business. In short, they designed their website with the customer in mind.
TRUE Linkswear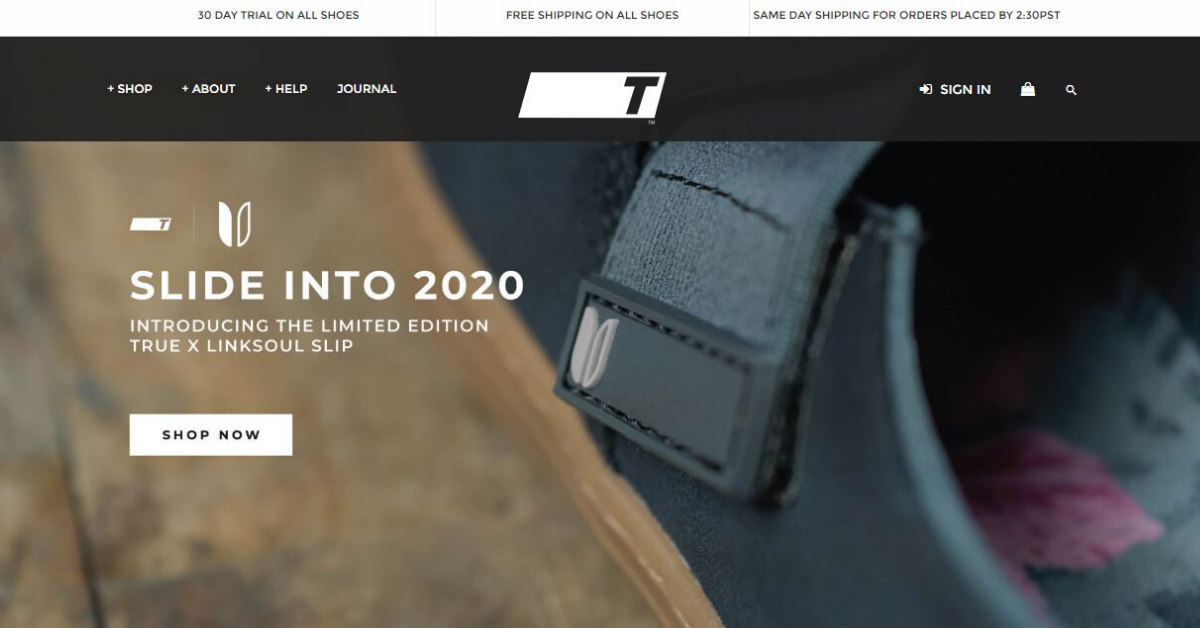 A 700% revenue increase is something any business owner would dream of, but TRUE Linkswear has done it with just the simple step of redesigning their eCommerce website. Their homepage is very straightforward, letting viewers know instantly what the brand is about. This is an excellent way to convert prospects into paying customers when you make it clear to them why they should shop there.
The product pages are easy to navigate through and make it clear that they capitalize on content being king. Even their blog has very interesting entries—from gift guides to the essentials in golf—there's always something for everyone.
Trunk Club
Trunk Club features the use of algorithm to create suggestions for their customers to make shopping extremely personalized. They gather data about their customers even before they begin to shop, making them feel recognized and treated as someone the store values. They offer personalized shopping services by pairing their customers with expert stylists to get the most suitable products.
Advanced technology, coupled with human intelligence, equals a customer experience that's short of being magical. This is design thinking at its best.
Goulet Pens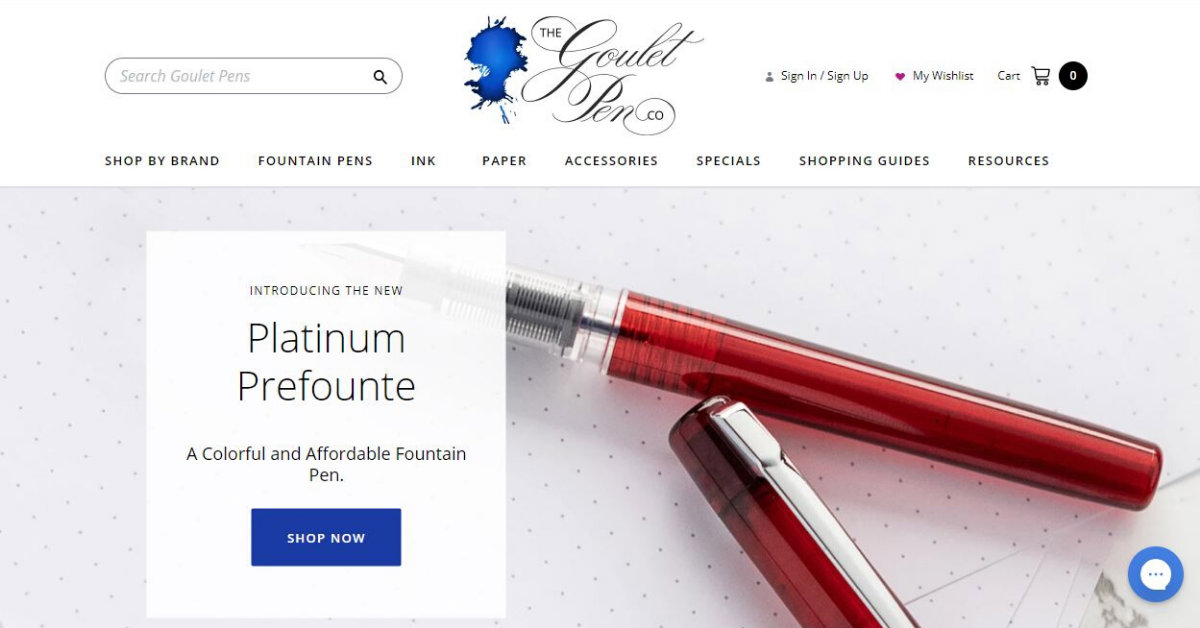 User-Generated Content is one of the best marketing strategies you can use that's practically free. And Goulet Pens have done it so in their artfully created eCommerce website design. This proves that you can build customer trust and loyalty without breaking the bank.
You won't see much fanfare, glamor, or pretense that can actually drive away prospects, but rather, an authentic feel all throughout the site. Their shopping guide, product pages, and blog articles are simply one of the best in their niche. Their website design can be excellent proof that sometimes, bells and whistles don't do the trick.
Final Thoughts
Making an impression and standing out from the crowd are two very essential must-haves when building an ecommerce website design.