These Simple Halloween Ideas Won't Let You Down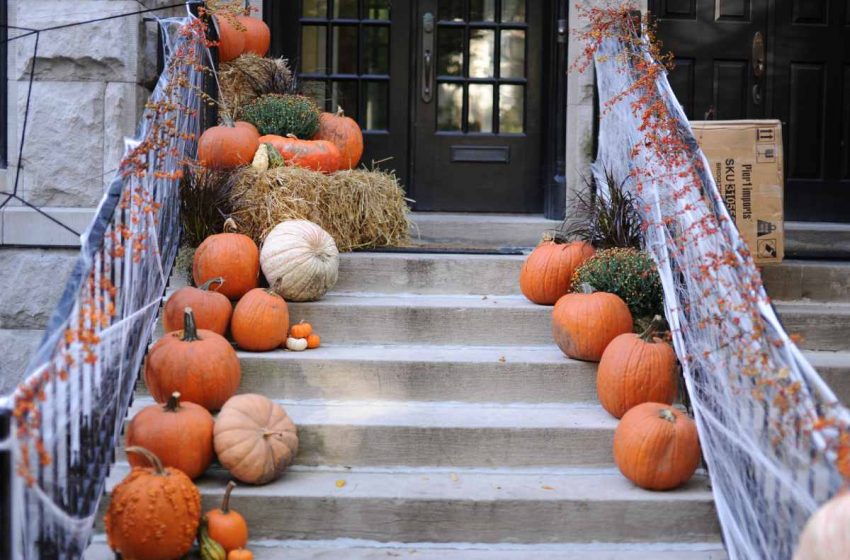 With a pile of annual holidays stacked up, Halloween always welcomes the latter part of the year with a bang. Halloween parties, trick or treat events, costumes, games, or stories are just a few ways on how people jump on the Halloween bandwagon.
Nevertheless, not a lot of people have the luxury of time to plan a Halloween party from scratch or costume for that matter. That said, our employers and employees tirelessly working day and day out deserve special mention.
Our labor force shouldn't be left out from all the fun Halloween shenanigans. So if you're reading this article a few days before the 31st of October, don't panic. These simple last-minute office Halloween ideas should give employers and employees a good time without breaking the bank. 
Simple Halloween Costume Ideas: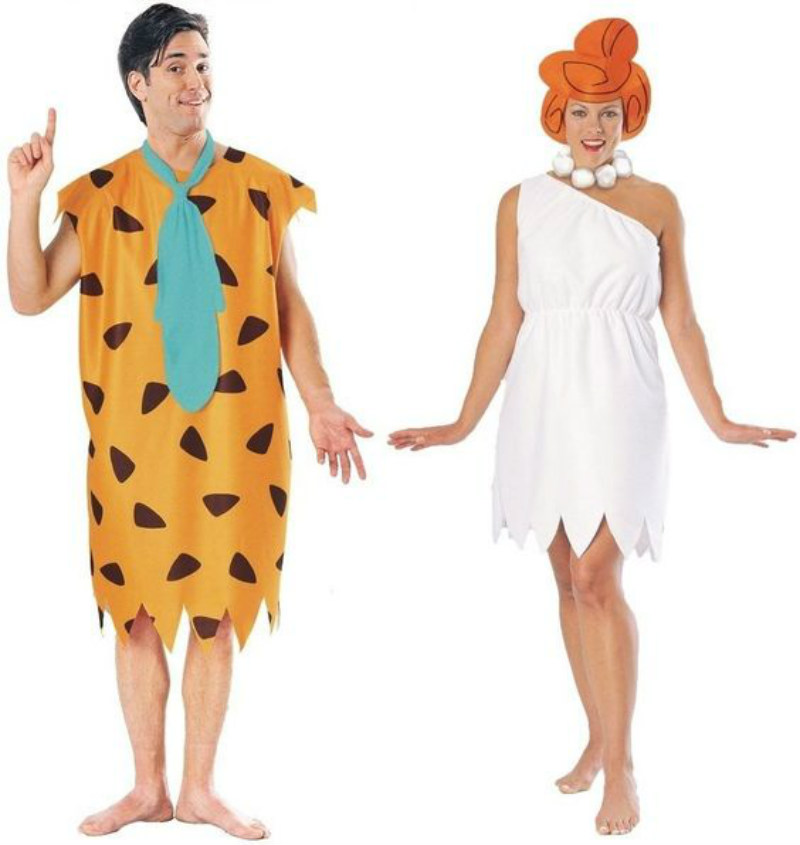 Let's start with Wilma's dress. You don't have to cut up an old white dress, and you only need a simple plain-colored fabric that won't cost you an arm and a leg. Buy any white fabric from any textile stores. The size should depend on your physique as well. Here's how to make it:
Fold the fabric in half and get a tight-fitting dress in your closet.
Trace the dress but make sure to leave some allowance for sewing the edges. If you're tracing a tight dress, give it a couple of inches for allowance, especially if the fabric isn't stretchable.
Cut out both sleeves.
Then cut into a shoulder-style dress.
Cut the bottom edges of the dress with a jagged style. Sew the edges.
Wilma's necklace is pretty easy and affordable. You'd be surprised these Halloween ideas won't cost you more than twenty bucks! Buy small styrofoam balls, two barbeque sticks, and a white ribbon.
If you're not too meticulous with the styrofoam texture, you can perforate each ball in the middle for the yarn or ribbon. However, if you want to make it look like a real rock, grab some air-dry modeling clay (white) and cover the balls thinly. Smoothen everything out and let them dry for a couple of hours.
Then tie the ribbon or yarn in one end of the bamboo stick and insert it through six or seven styrofoam balls.
Tie the yarn, and you have yourself a Wilma Flintstone necklace!
Fred Flintstones
Plain orange fabric instead of white
Trace a t-shirt over it and cut out both sleeves, leaving a little bit to cover a quarter of the upper arm. Make sure the length goes all the way to your knees.
Cut up the bottom and sleeves jaggedly. Sew the edges.
Grab black acrylic paint and dab spots all over the fabric using any foam dabber. Dry for a few hours before doing the other side.
The tie is extremely simple too. Just grab a used turquoise fabric or felt paper. Do a free hand outline for Fred's tie, making sure it's oversized with jagged edges. Cut and use pins or tape to fasten onto the costume.
Easy Halloween Decor Ideas:
Spiderwebs are a go-to Halloween decor. They're very easy to make but spooktacular enough to give people quite a scare. All you need are:
Black yarn
Pins
Clear tape
Spider decors
Here are the steps:
Build your spiderweb base by pinning black yarns from one end to another end. Make sure you firmly wrap all diagonal, vertical, and horizontal lines where they overlap in the center.
Next is to start weaving the black yarns around the base. Make sure to weave each across and under, not focusing too much on symmetry to make it look natural.
Pin or tape some fake spiders or spider cut outs onto the web or hang a few from the ceiling.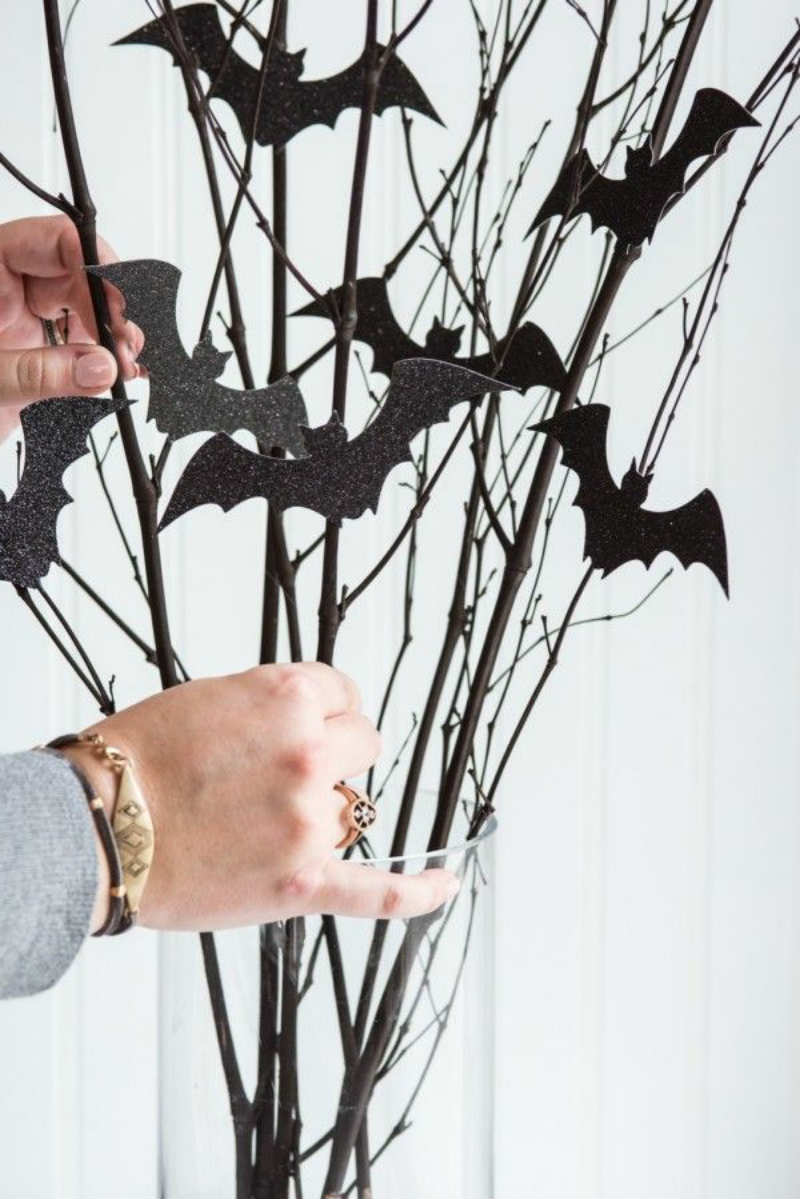 If you're scrambling for last minute Halloween ideas, this classic bat branch will cut the mustard. Here's a list of what you need:
Four-feet twigs
Printed bat cut-outs
Glue gun with glue sticks
Transparent vase
Here are three simple steps:
Grab the vase and arrange the twigs until you're satisfied.
Using your glue gun, put some glue on the back of each bat cut-out.
Stick unevenly onto the twigs.
Cheap Halloween Finger Food Ideas:
A Halloween party won't be complete without Halloween-themed munchies. And here are two simple ones that will take a few minutes to make that cost next to nothing.
Apples make for a perfect Halloween party finger food. They're not only easy to design, but they also keep partygoers full. Here's how to make them:
Clean twigs and apples thoroughly, removing the stems.
Carve a mouth-shaped design on one side of the apple.
Insert the twigs firmly in the middle from where the stems were.
Holding the twig, dip apples into the melted chocolate, slowly swirling to make sure everything is covered up.
Grab some small white marshmallows and place them on top of the carved design. Make sure to cut some mallows into fang-like shapes to put on either side.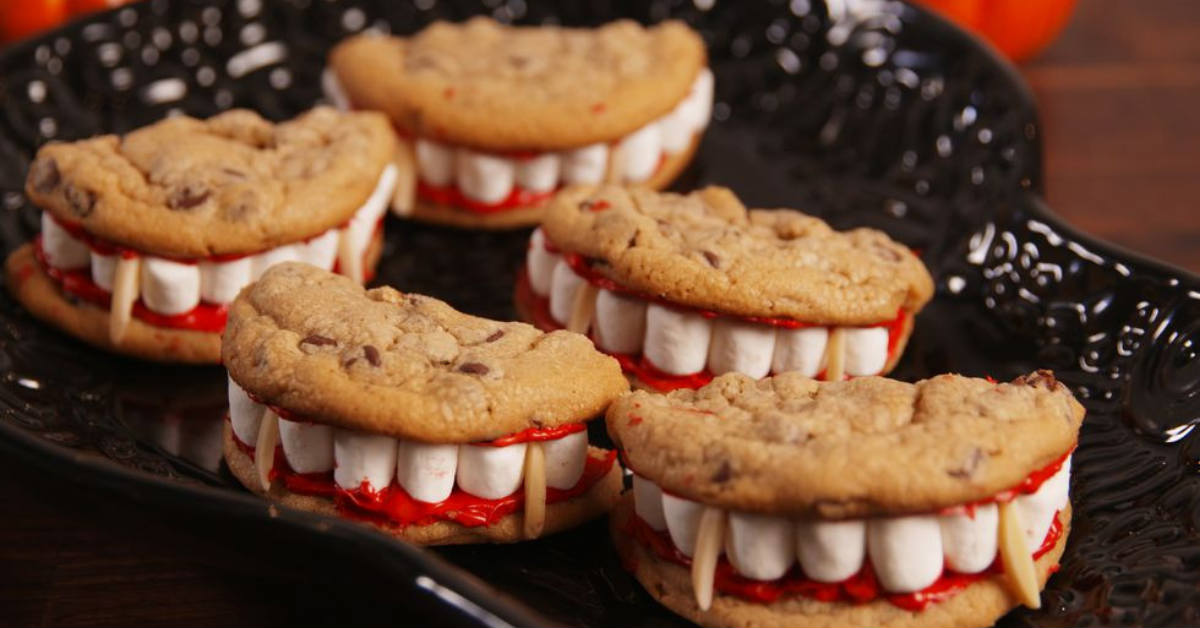 You can either bake the chocolate cookies or buy ready-made ones. Then, cut cookies in half.
Mix a vanilla frosting and red food coloring and slather some onto one side of each cookie half.
Position the mini marshmallows, so they resemble a line of teeth.
You can either use slivered almonds or cut-up fang-like marshmallows for the fangs.
Fun Halloween Game Ideas:
Fun Halloween game ideas amp up the party altogether. If you have little time to prepare, we've listed the easiest and low-cost Halloween games that bring out equal amounts of fun.
Halloween charades
Using Halloween movie titles and famous phrases, you can do a Halloween-themed charade the entire office will love. Group the office workers by the department and let them guess the horror flick's title, phrase, or character.
Guess what's in the box
Group the members and let them pick one representative to guess what's in the box in every turn. But here's the fun twist, make sure anything you put in the box has a disgusting texture that will make employees and higher-ups cringe. Think cottage cheese, mango peels, okra, gelatin, white glue, or mushrooms!
Spooky story sharing
What's Halloween season without spine-chilling horror stories? We're pretty sure everyone has or heard of one at one point in their lives. Make this into a team effort. Let each team do several rounds of sharing spooky horror stories and pick a winner in every round. Create a makeshift stage in a dark, Halloween-themed setting. Pick the team who wins in the end!